Skip Navigation
Medical research finds ways to help people live longer, improve their quality of life and manage or cure disease. This is possible because of the people who volunteer to participate in clinical trials. At The University of Kansas Cancer Center, we strive to provide the most advanced care possible. In addition to standard care and treatments, we perform studies to help find better ways of preventing, diagnosing and treating various types of cancer.
Clinical trials are an opportunity to be at the forefront of leading-edge therapies. They give patients an opportunity to receive treatments before they are approved. All standard treatments used today were once part of a clinical trial. – Vinay Raja, MD

Oncologist
Benefits and drawbacks
Participating in a clinical trial has risks and benefits. It is important to be well-informed and carefully consider the pros and cons before participating.
Benefits may include:
Access to promising treatments not available elsewhere.
Enhanced cancer care that incorporates the latest advances with your current standard of care.
Close monitoring by a robust team of research doctors and nurses and other healthcare professionals.
Getting to take an active role in your care.
Helping others contribute to medical research.
Drawbacks may include:
The treatment may not work for you or be less effective than your current standard of care.
You may be required to visit the doctor more often than you would with standard treatment.
You may have more blood drawn for laboratory tests.
Some health insurance plans may not cover all care costs involved. Before you join a study, check with your insurance provider to see what is covered.
Safety monitoring
All clinical trials are guided by strict rules that are monitored by the federal Office for Human Research Protections and the Food and Drug Administration. Before it can begin, each clinical trial is approved by an institutional review board (IRB) made up of medical specialists, nurses and other professionals. As your advocate, the IRB will only approve research that tries to answer medically important questions in a scientific and responsible way.
Who can participate?
Each clinical trial has its own eligibility requirements. Criteria include factors such as your age, gender, type and stage of disease, previous treatment history and other medical conditions.
How care is provided
Care for patients in clinical trials is provided in the same way standard treatment is provided. Your physicians, nurses and other professionals will care for you, keep you informed about your treatment and measure your progress. To ensure reliable results, it's important for you to follow your care team's instructions.
Informed consent
Participation in clinical research is voluntary. Before you join a clinical trial, a member of the research team will meet with you to review eligibility, risks, benefits and details of care and treatment.
You will receive a consent form that explains the study. Before signing the form, carefully read it, ask questions and make sure you understand it. You are free at any time to change your mind and withdraw from the study.
Questions and misconceptions about clinical trials
Care for patients in a clinical trial is provided in the same way standard treatment is provided. Our physicians, nurses and other health professionals provide care, keep patients informed about their treatment and measure their progress.
We are committed to providing safe, high-quality care, and we respect and value your role in making decisions about your healthcare. You are entitled to your rights, whether or not you participate in clinical trials.
Participation in a clinical trial is voluntary. You can withdraw from the trial at any time.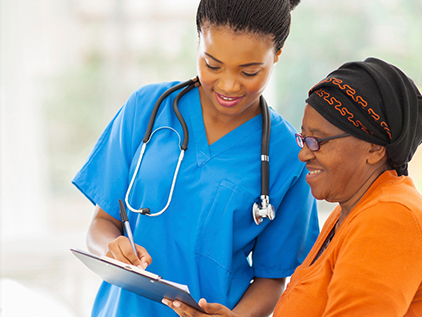 5 Things You May Not Know About Clinical Trials
What you should know about participating in a clinical trial.


Read more
Related links