Skip Navigation
Shared Resources and Core Facilities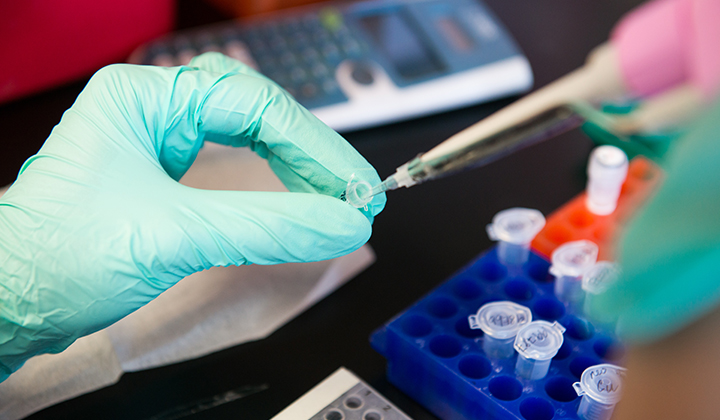 The University of Kansas Cancer Center manages several scientific shared resources and core facilities that provide researchers and investigators with sophisticated scientific instrumentation as well as leading-edge technical and analytical applications. These offerings help facilitate basic, clinical and translational research that allows accelerated progress toward scientific advances and breakthroughs.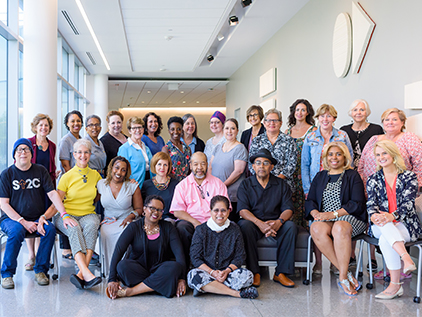 Research advocates
The University of Kansas Cancer Center's patient research advocacy program, PIVOT, brings a personal voice to research.


Partner with PIVOT
Interested in becoming a cancer center member?
To apply, click here. Applications are accepted throughout the year. Contact Lisa Harlan-Williams at lharlan-williams@kumc.edu for more information regarding membership.
Software & Technology
The Accrual Prediction Program provides accrual information, including the predicted completion date, predicted number of accrued subjects during the pre-specified accrual period, and the probability of achieving accrual targets for all KU Cancer Center clinical trials. View application, here.

C3OD merges data and allows querying through a single unified platform. By centralizing access and maintaining appropriate controls, C3OD allows researchers to more rapidly obtain detailed information to accelerate eligibility screening. For more information, click here.

OPTIK helps streamline the process of synthesizing data regarding Kansas and Missouri demographics, cancer risk factors, and incidence and mortality rates. OPTIK standardizes these diverse data sources to analyze the cancer burden at local, regional, and national levels while upholding a strict standard of patient privacy. View application, here.
Clinical Trials Finder App
Related links