Skip Navigation
Cancer Terms
A cancer diagnosis can be overwhelming and confusing. It helps to learn the words and phrases your doctors and care team are using so that you can better understand your condition.

On this page, you'll find the National Cancer Institute's Dictionary of Cancer Terms. This tool provides easy-to-understand definitions for words and phrases related to cancer and medicine.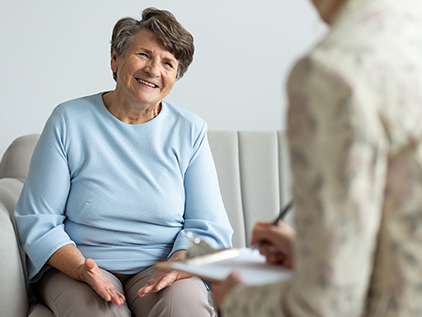 Treating cancer with more than medicine
Our approach to cancer care includes support services for the mind, body and spirit. Research shows this approach provides better outcomes.
Whole person care
Related links