Skip Navigation
High School & Undergraduate
High School and Undergraduate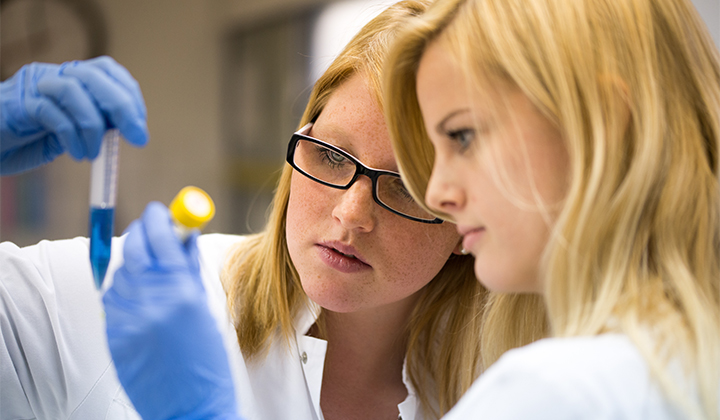 Educational programs expose those with an interest in science and research to a variety of career path opportunities.
Undergraduate opportunities
The University of Kansas offers 200+ undergraduate fields of study with more than 400 degree and certificate programs, as well as 50+ ranked graduate programs. The University of Kansas provides a dynamic, cross-disciplinary research and learning environment.
Learn more about the University of Kansas Medical Center Parker B. Francis summer pulmonary research fellowship program for undergraduates.
Medical center educational experience
The University of Kansas Medical Center educational experience program provides students and those in the workforce with noncurricular educational opportunities in both clinical and research settings.
This program provides observational and hands-on research opportunities or observational experiences in clinical environments. The benefits of the program range from learning about careers in healthcare to gaining research experience as a preliminary to applying for admission to a formal academic program.
KUMC Pipeline for Academic Training in Healthcare and STEMM (K-PATHS)
Programs are available at all levels to learn more about health care, research, science, or administration. Learn more.
Related links