Skip Navigation
Lymphoma Awareness
September is Lymphoma Awareness Month. Lymphoma is a cancer that begins in the cells of the lymph system, which is part of the immune system that helps the body fight infection and disease.
The 2 primary types of lymphoma are Hodgkin lymphoma and non-Hodgkin lymphoma (NHL). They occur in both children and adults.
Hodgkin lymphoma
Most people with Hodgkin lymphoma have the classic form. This means they have large, abnormal lymphocytes (white blood cells) in their lymph nodes. Hodgkin lymphoma is usually curable.
Non-Hodgkin lymphoma
Unlike Hodgkin lymphoma, NHL has a number of different types that form from different kinds of white blood cells, such as B cells and T cells. NHL may be slow-growing or aggressive. The most common type of aggressive lymphoma is diffuse large B-cell lymphoma.
Signs and symptoms
The most common early sign of lymphoma is a painless enlarged lymph node(s) in the neck or upper chest. Sometimes you can feel the swollen lymph node(s) in your armpit, stomach area or groin.
In 2019, 74,200 people are expected to be diagnosed with non-Hodgkin lymphoma and 8,110 people with Hodgkin lymphoma. In addition:
Lymphoma accounts for 4.3% of all new cancer cases.
Hodgkin lymphoma is now considered to be one of the most curable forms of cancer.
The 5-year survival rate for non-Hodgkin lymphoma has more than doubled since 1960.
Treating lymphoma
The diagnosis of lymphoma requires blood and bone marrow tests, imaging and a physical examination that may include a lymph node biopsy.
There are several treatment options, including chemotherapy, radiation therapy and stem cell transplant. Chemotherapy and blood and marrow transplant are often used to treat lymphoma.
Blood and marrow transplant specialists at The University of Kansas Cancer Center are nationally recognized hematologists/oncologists. Lymphoma patients of our blood and marrow transplant program have access to the most advanced treatment options available, including clinical trials.
To learn more about these treatments and our BMT program, call 913-588-1227 or toll-free 844-323-1227.
Be part of the cure
®
Thousands of patients with leukemia depend on the Be The Match Registry® to find a donor to save their life. Be The Match is the largest marrow and stem cell registry in the world. It is operated by the nonprofit National Marrow Donor Program (NMDP).
The University of Kansas Cancer Center BMT program is the only institution in Kansas to be an NMDP-approved bone marrow collection center.
Here, you do not have to find your own donor. If you require a matching donor for BMT, your transplant team at the cancer center will find a donor for you. If one of your siblings is a match, he or she can donate. If not, we will search the Be The Match Registry and other registries to find a matching unrelated donor.
In addition to being the state's only NMDP-approved collection center, The University of Kansas Cancer Center:
Recruits potential donors in Kansas and western Missouri to the Be The Match Registry
Educates donors about the registration and donation process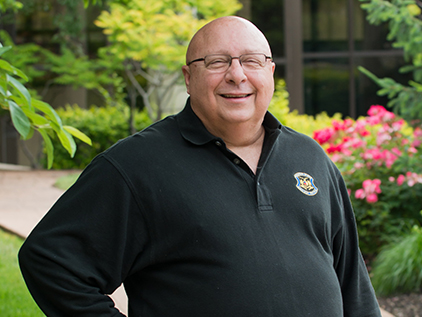 Clinical trial brings hope
When Bryan Wilson, a career law enforcement officer, developed a form of cancer known as follicular lymphoma, he called in reinforcements.
Bryan's story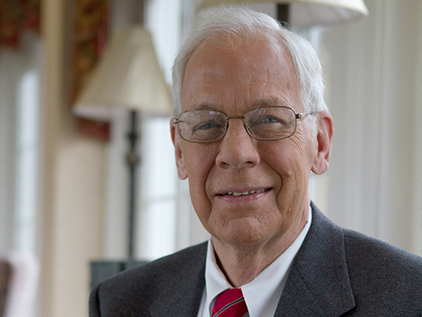 The biggest news of his life
When former television journalist Stan Cramer was confronted with a diagnosis of non-Hodgkin lymphoma, he tackled it head-on.
Stan's story
Related links