Skip Navigation
The University of Kansas Cancer Center provides one-of-a-kind postdoctoral experiences. Our scientists and specialists look at cancer from many perspectives, from its fundamental biology to translational studies, and so the opportunities for training and mentoring here are diverse and unique. We respect postdoctoral fellows for the expertise they offer and work alongside them as they hone their skills for the next stages of their careers.
We are the only National Cancer Institute-designated cancer center [link: About Us] in the region. For postdocs, this means access to leading experts in their respective field as well as robust clinical trial resources.
As a postdoc at The University of Kansas Cancer Center, I have received diverse training through collaboration with clinicians, basic scientists, statisticians and patient advocates, providing me a strong foundation to launch my career. Postdoctoral Fellow
Mentors actively collaborate with postdoctoral fellows to obtain fellowship funding. Members of the cancer center's Grants Development Office support faculty and researchers throughout the proposal development process and ensure applications meet all requirements.
Frequent continuing education opportunities, including weekly lunch seminars, give postdocs the opportunity to learn from experts both within and outside the institution. Fellows are also encouraged to take advantage of the ASCEND program, which exposes fellows to career opportunities and professional development experiences.
One of the skills every researcher needs to develop is the ability to effectively communicate their research in a lay-friendly manner. Increasing numbers of grant agencies now encourage or require research/patient advocates to serve as part of a fellows' mentoring teams. The cancer center's patient research advocacy program, called PIVOT helps researchers at all levels connect with research advocates.
KUMC Pipeline for Academic Training in Healthcare and STEMM (K-PATHS)
Programs are available at all levels to learn more about health care, research, science, or administration. Learn more.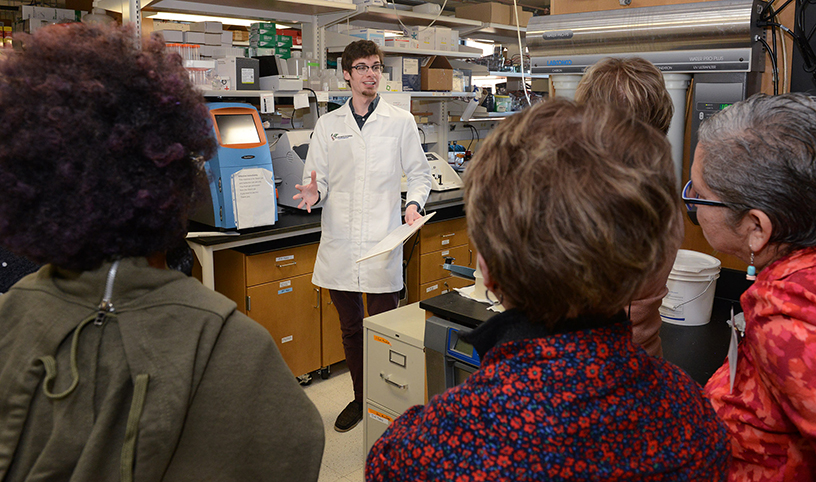 Danny Welch, PhD
Associate Director for Education
Postdoctoral Resources
Related links