Skip Navigation
PIVOT Patient Research Advocacy Program
PIVOT Patient Research Advocacy Program
Patient and Investigator Voices Organizing Together, PIVOT for short, is a patient research advocacy initiative at The University of Kansas Cancer Center. PIVOT provides cancer survivors, co-survivors and researchers the opportunity to work together to design research that may lead to improved treatments and therapies. It is one of the few such cancer center patient research advocacy initiatives in the country. With PIVOT, KU Cancer Center is expanding its mission to empower patients and advance quality, patient-focused cancer research and care. PIVOT helps ensure the cancer center maintains its sharp focus on patient-centered research initiatives.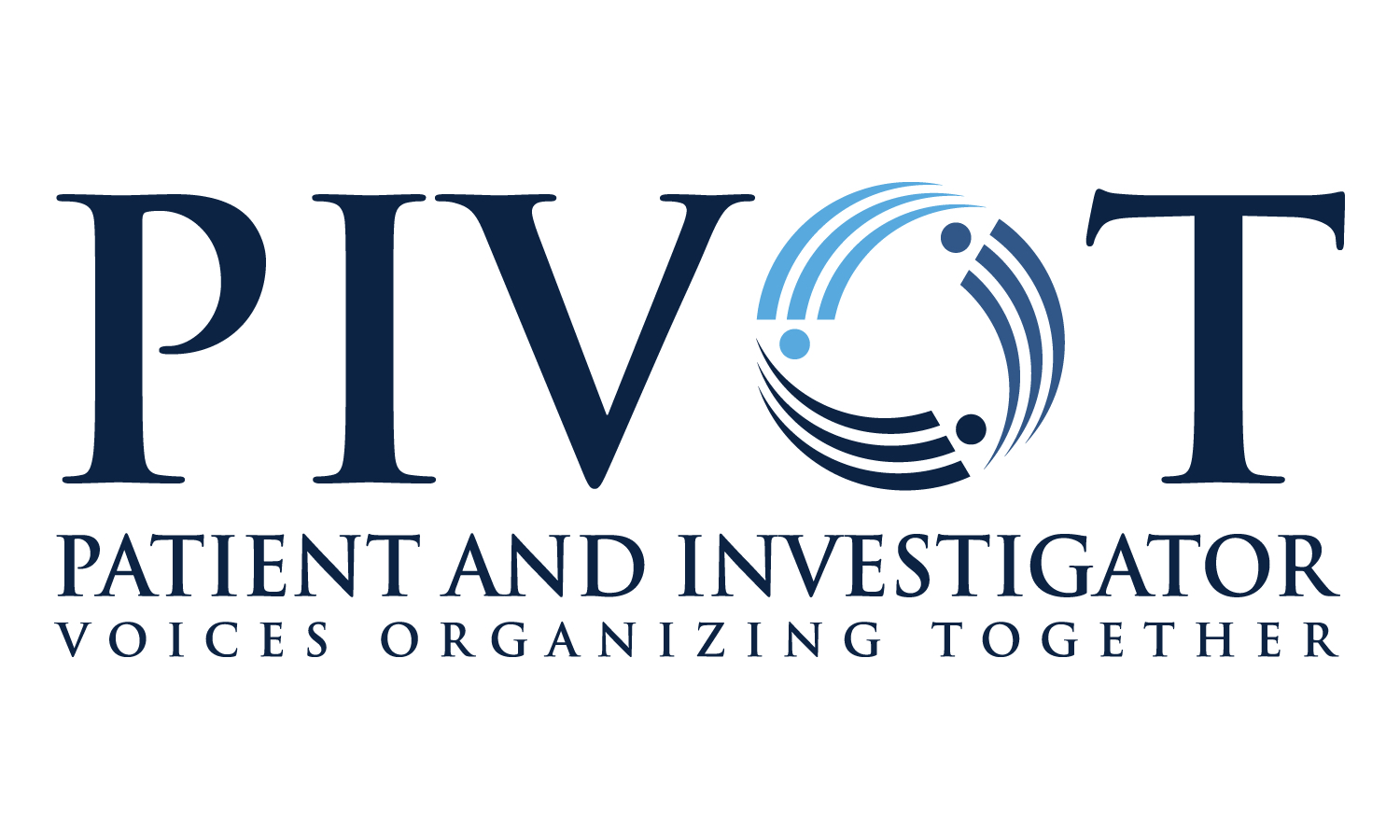 PIVOT is one of the few cancer center patient advocacy networks that offers cancer survivors the opportunity to meet regularly with cancer center scientists to share suggestions and ideas that can help research better meet patient needs and improve quality of life.
Why is research advocate involvement important?
PIVOT's members provide guidance to cancer center researchers – whether they work with petri dishes in the lab, develop drugs or other treatment or prevention strategies, or oversee clinical trials – to ensure their work focuses on questions important to patients and takes patient and family preferences into account.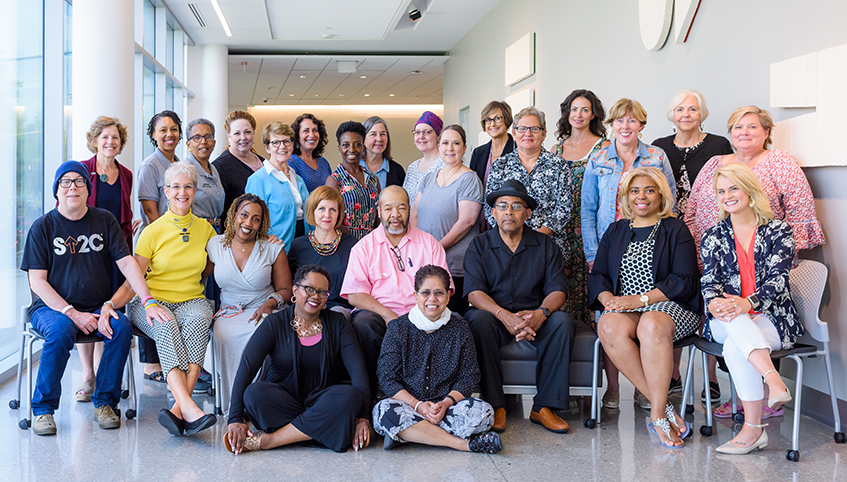 PIVOT's vision is for patients, families, caregivers and researchers to work together to accelerate innovative approaches to re-define cancer research. PIVOT's mission is to improve research by:
including patients' voices and perspectives gained from living with cancer in every step of the decision-making process to inform all aspects of research;

promoting meaningful partnerships, shared understanding and ongoing communications among patients, families, caregivers and researchers across the spectrum of cancer research; and
collaboratively developing education and training for patients, families, caregivers and researchers.
Patients, their friends and family caregivers know what it's like to live with cancer. We bring a face, sense of urgency and wisdom about what is truly important to patients. –Cheryl Jernigan

Cancer survivor and PIVOT member
Educational Resources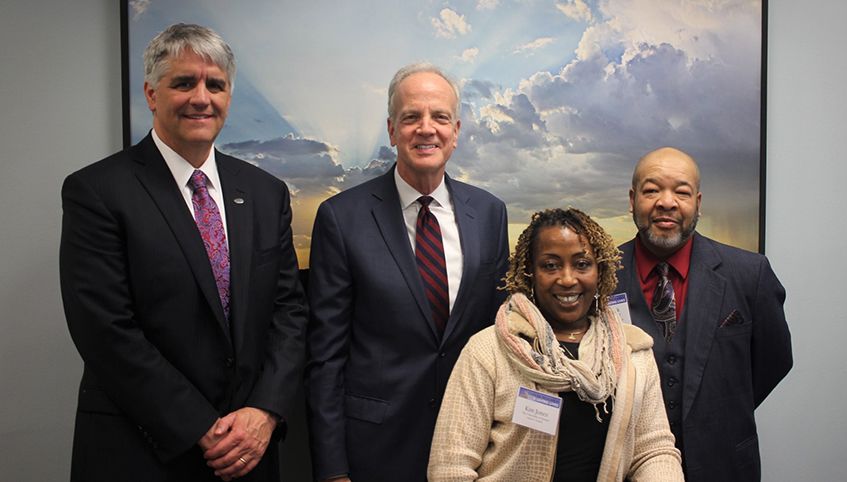 In 2019, two members of the PIVOT leader team – Kim Jones and Broderick Crawford – headed to Capitol Hill with KU Cancer Center Director Roy Jensen, MD, to participate in the Association of American Cancer Institutes (AACI)/American Association for Cancer Research (AACR) Hill Day. The event included 37 cancer centers in 24 states, cancer center directors, researchers, oncologists, survivors and other advocates who attended meetings with legislators and Capitol Hill staff to support stable funding increases for the National Institutes of Health and the National Cancer Institute.
To become a PIVOT member click
here
. To learn more, call Tonia Yelder at 913-945-6622 or email
PIVOT@kumc.edu
.
Related links