Skip Navigation
Patient Research Advocacy
Patient Research Advocacy
Patient and Investigator Voices Organizing Together, PIVOT for short, is a patient advocacy research initiative at The University of Kansas Cancer Center. PIVOT provides cancer survivors, co-survivors and researchers the opportunity to work together to design research that may lead to improved treatments and therapies. It is one of the few such cancer center patient advocacy initiatives in the country.
Why is research advocate involvement important?
PIVOT's members provide guidance to cancer center researchers – whether they work with petri dishes in the lab, develop drugs or other treatment or prevention strategies, or oversee clinical trials – to ensure their work focuses on questions important to patients and takes patient and family preferences into account.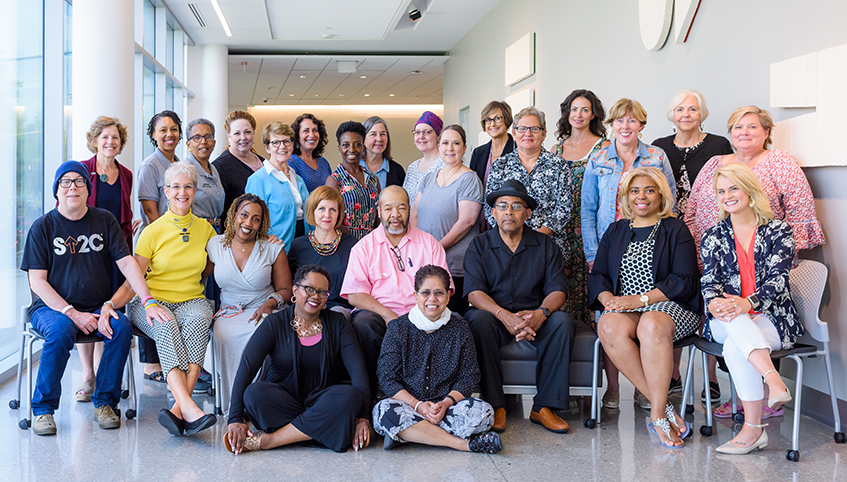 PIVOT aims to improve research by:
Including patients' insights and perspectives gained from living with cancer in every step of the decision-making process to inform all aspects of research;
Promoting meaningful partnerships, shared understandings and ongoing communications among patients, families, caregivers and researchers across the spectrum of cancer research; and
Collaboratively developing education and training for patients, families, caregivers and researchers.
Patients, their friends and family caregivers know what it's like to live with cancer. We bring a face, sense of urgency and wisdom about what is truly important to patients. –Cheryl Jernigan

Cancer survivor and PIVOT member
Patient research advocates can influence research in many practical ways. For instance, they can help researchers develop more reasonable expectations for patient participation in a clinical trial, which may improve accrual.
PIVOT - Patient and Investigator Voices Organizing Together
PIVOT is one of the few cancer center patient advocacy networks that offers cancer survivors the opportunity to meet regularly with cancer center scientists to share suggestions and ideas that can help research better meet patient needs and improve quality of life.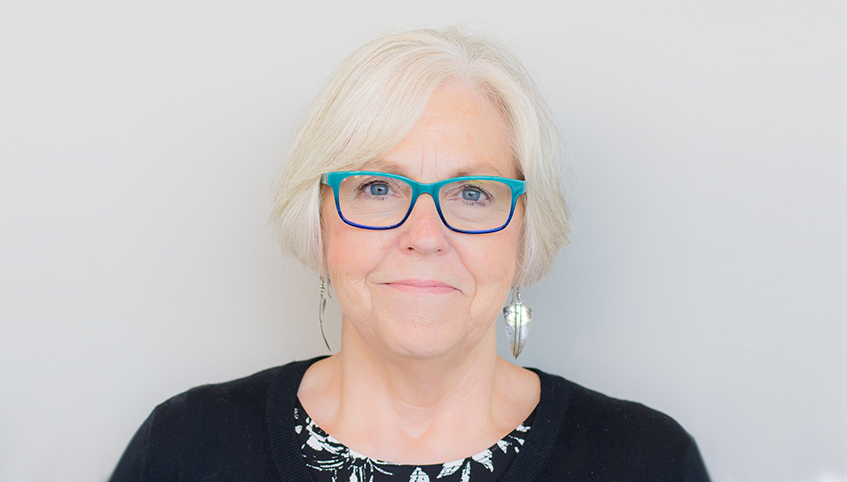 Peggy Johnson has been a patient advocate for nearly 30 years, as well as a breast cancer survivor for 7 years, following her diagnosis and treatment at The University of Kansas Cancer Center. Peggy is passionate about public policy and ensuring all patients have access to the best quality of healthcare and treatment. She works to safeguard patient protections in clinical trials.
What a gift PIVOT has been to continually expand my understanding and appreciation of all cancer advocates and investigators. In the end, we have one hope that cancer research will lead to more cures. –Peggy Johnson

Breast cancer survivor
A founding member of PIVOT, she serves as a patient advocate on several research projects at the cancer center, including acting as a highly engaged member of the Rapid Reactor Team. This is a group of advocates that can activate quickly to provide researchers feedback on a research plan. Each advocate brings a collective patient prospective to this team.
Peggy currently serves as a patient advocate on Dr. Christy Hagan's research project, which is funded by Susan G. Komen, the world's leading breast cancer organization. Beyond her work as a patient advocate, Peggy enjoys cooking and spending time with her husband, family and pets.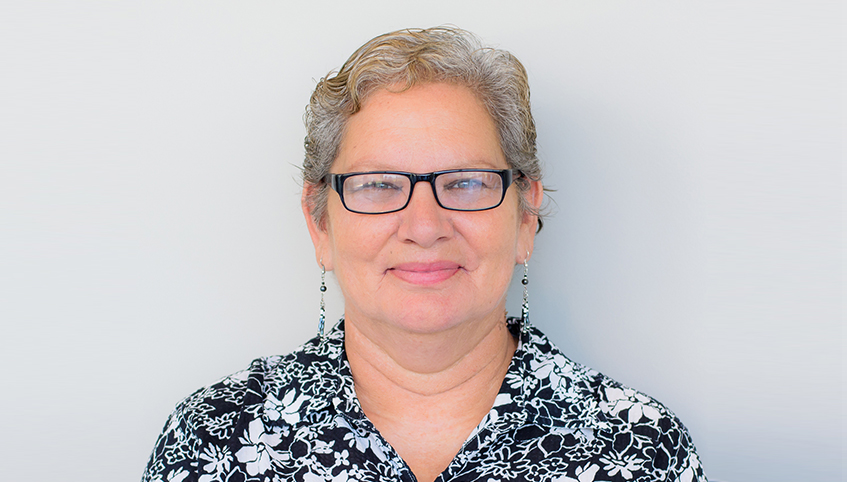 Kris Darnell is a mother, grandmother and grant writer, in addition to a cancer advocate, caregiver and survivor. Cancer touched her life as a young adult, when her mother was diagnosed with multiple myeloma. Years later, Kris was diagnosed with breast cancer.
Her personal journey inspired Kris to seek a cure for cancer and get involved as an advocate, with a specific interest in long-term and late effects of cancer and its therapies. She serves as a member of the PIVOT Leader Team and PIVOT Membership Task Force, and her involvement provides her the opportunity to share views on specific research projects, participate in cancer research educational activities and provide input on cancer research proposals.
Giving back through research advocacy is my passion and purpose. Through my involvement with PIVOT, I have an opportunity to bring my voice as a cancer patient to researchers. –Kris Darnell

Cancer survivor
In addition to PIVOT, Kris is involved in the Institutional Review Board for Human Research Protection Program at the University of Kansas Medical Center. Kris is the proud mother of three grown children and grandmother of 6 grandchildren. She lives on the Kickapoo Indian reservation and is an advocate for her community.

Sara Douglas, MSN, RN, OCN, PIVOT program manager
If you are interested in learning more about PIVOT, please contact Sara Douglas at 913-945-6873 or PIVOT@kumc.edu.
PIVOT FAQ
With PIVOT, The University of Kansas Cancer Center is expanding the cancer center's mission to empower patients and advance quality, patient-focused cancer research and care. PIVOT helps ensure the cancer center maintains its sharp focus on patient-centered research initiatives.

Patient partners share their views with researchers at the cancer center. This happens in discussions, activities and at in-person or online meetings.

There are a number of roles a PIVOT member can fill, including:

Leader team: Provides overall guidance to the structure and development of PIVOT.

Task force members: PIVOT members who support PIVOT efforts such as communication, education and membership.

Patient research advocates: Cancer survivors, co-survivors and those at high risk for cancer who have attended PIVOT research advocate training and are willing to collaborate with researchers.

PIVOT members: Larger network of patient partners, researchers, clinicians, advocacy groups and community organizations interested in learning about or becoming involved in cancer research.

Researchers: Located at the cancer center, Children's Mercy or Stowers Institute for Medical Research.

Patient partners bring the "lived experience" into all aspects of cancer research, as well as share their views on specific projects. For scientists who understand the biology of cancer intimately, such face-to-face meetings with survivors and their loved ones also can be inspiring, strengthening their resolve to make a difference in people's lives.

They also participate in educational activities about cancer research and what it means to live with cancer, review research to make sure it addresses patient concerns, suggest ways to improve recruitment and retention in research studies, help create patient-facing educational tools, partner with researchers to give presentations at meetings and help raise awareness about how cancer research improves patient outcomes.

PIVOT promotes partnerships between patients and researchers to make research better, but PIVOT cannot enroll patients in clinical trials. If you are a patient looking to enroll in a clinical trial as a research participant, please speak to your healthcare professional. Additional clinical trial resources:

PIVOT welcomes anyone living in Kansas and/or western Missouri. We use video conferencing technology so that members outside of the Kansas City area can actively participate in meetings and discussions. PIVOT is about representing multiple patient perspectives, so it's important that we hear from individuals living in a variety of settings.

PIVOT offers a variety of roles and opportunities to get involved. Commitment levels range from attending a 1-time event to attending regular meetings. Once you sign up for PIVOT and go through the orientation, you'll have a better idea of what might be a good fit for your experience, interests and availability. PIVOT is evolving, so opportunities are always changing. Signing up and staying up-to-date is a great start.

No. Signing up just means that you are interested in learning more about PIVOT and want to receive occasional email updates. Signing up allows us to send you information, including details about the PIVOT orientation, where you can learn more about what possible roles and opportunities. Your commitment can change over time depending on changes in your time or interest.

Your email address will only be used by the PIVOT Leader Team to send you occasional updates about patient engagement in research opportunities, virtual trainings and news about PIVOT. We will never share your contact information with a research team, or with any outside organization or business for any purpose without getting your permission first.
Related links