Skip Navigation
High School and Undergraduate
Summer Research Program
The Accelerate Cancer Education (ACE) program is a summer research program specifically designed for minority and underserved high school students. The goals of the 6-week program are to expose students interested in biomedical careers to firsthand educational experiences related to oncology, introduce them to a variety of potential career paths and demonstrate the commitment of The University of Kansas Cancer Center to a diverse workforce by offering a comprehensive education and training experience to a wide variety of students.
ACE is important because it helps to identify and educate the next generation of the oncology workforce by providing this learning experience to local minority high school students. This is a timely priority, as cancer is one of the leading causes of death worldwide, and according to the National Cancer Institute, the number of new cancer cases per year is expected to rise to 23.6 million globally by 2030.
Furthermore, minority groups in this country bear a greater burden for some forms of cancer, due to poverty which creates barriers to cancer prevention, early detection and high-quality treatment. Evidence also suggests that minority patients, in some cases, are more comfortable receiving medical care from a minority healthcare professional.
Before this, I had never been in a lab. Working with cancer cells is the coolest thing. –ACE student
To deliver on the goals of the program, ACE participants are exposed to a wide-ranging oncology-focused curriculum on-site at the cancer center. Each student is matched with a faculty mentor and tasked with a summer research project. Projects may take place in the laboratory, clinic or in an office setting, allowing the participants to explore a specific facet of cancer research in greater depth. At the conclusion of the program, ACE participants present their projects in a poster session. The cancer center is proud to offer this important educational opportunity to minority students in the community.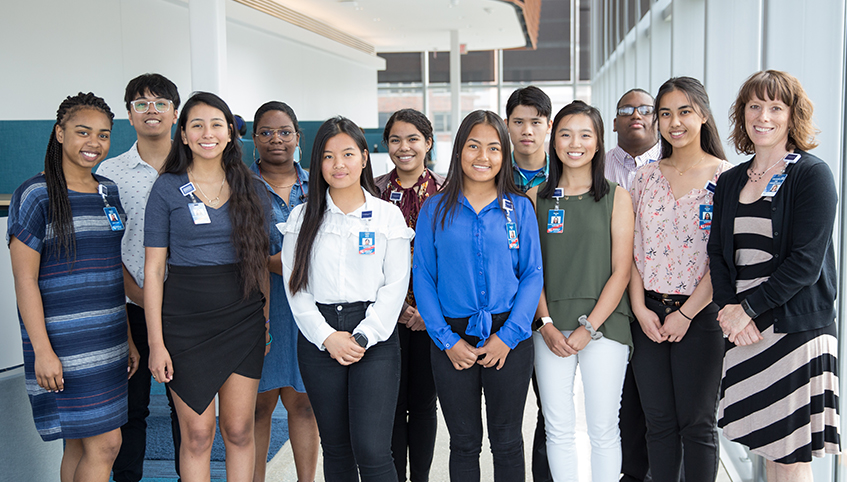 Lisa Harlan-Williams, PhD
Related links