Skip Navigation
Coronavirus (COVID-19) Information for Cancer Patients
Cancer patients are uniquely vulnerable to infectious diseases like COVID-19, which is caused by the coronavirus. In fact, patients who are in active treatment are at 10 times greater risk of having severe complications from COVID-19. Additionally, cancer survivors have a 3-to-4 times greater risk of having severe complications from COVID-19.
To protect our patients and staff from infection, we have implemented the following guidelines for all of our locations:
Cancer patients and caregivers should avoid all domestic and international travel involving public transportation. Review the CDC-recommended travel precautions.
Cancer patients and caregivers should not participate in any local, regional and/or national meetings, conferences and other large gatherings. Instead, we encourage you to participate in these events using virtual technology, if possible. Meetings and events organized by the cancer center are currently being rescheduled.
To reduce the risk of infection, only employees of the cancer center, health system and medical center who are involved in patient care may enter our patient care facilities. Vendors and guests who are not accompanying patients may not enter until further notice.
For ongoing quality, efficiency and convenience, we are transitioning many appointments to telehealth visits. This is especially important to ensure the seamless continuation of ongoing cancer treatment. Contact your cancer care team to discuss continuing your care by telehealth. Learn more about our telehealth services.
We are testing all patients prior to cancer treatment, surgery, radiation therapy or who may be receiving other types of procedures. We do this to proactively ensure the safety of our patients and staff and help us provide the best individualized plans of care.
Patient, staff and visitor guidelines
To protect our patients and staff from infection, we have implemented the following guidelines:
All patients and staff at cancer center facilities in the Kansas City area
We have implemented temperature screenings upon entry into our facilities.
We have reduced points of entry at some locations to direct all arriving visitors to a screening station where someone will take your temperature.
Every person arriving at our facilities – including employees – must receive a temperature screening before entering.
Patient screening process at registration/arrival
Our staff will ask:
If you have any symptoms, including fever, cough and difficulty breathing
If you have traveled recently or have been in close contact with a person known to have COVID-19
Outpatient visits at our cancer center clinics throughout the health system
1 visitor per patient during exams only. No visitors are allowed in treatment (applies at all locations). To enable physical distancing and prevent virus spread, these appointments are for patients only.
There are limited exceptions. A patient who has mobility or cognitive issues, requires a designated driver, is younger than 18, or has a particularly critical visit scheduled (such as a new patient or a treatment change) may be accompanied by a caregiver, guardian or guest.
Any person who runs a temperature upon screening or reports any symptom listed on the screening signage should not accompany the patient into our facility. No COVID-19-positive visitors are allowed.
We encourage family and friends to return home to await news of their loved one or wait outside in their vehicle.
Anyone who has a fever or other cold or flu-like symptoms will not be allowed in our facilities. Unless you have a scheduled pediatrics appointment, no one under age 14 will be allowed in the clinic until further notice.
Thank you for your understanding and patience as we work to protect the health and safety of our patients, staff and visitors during this unprecedented time.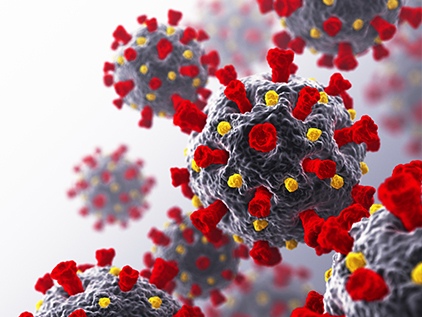 CDC guidelines for cancer patients
Learn how to reduce your risk of becoming sick by following these guidelines from the Centers for Disease Control and Prevention.
View CDC's Guidance on COVID-19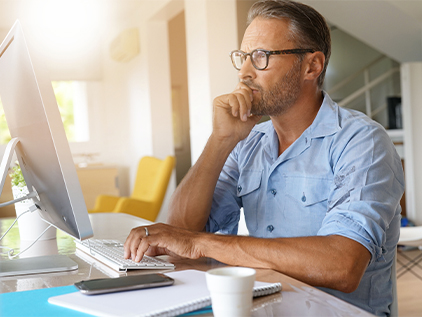 COVID-19 vaccine FAQ
After months navigating the pandemic, hope is here. Vaccines are here. But with them have come many questions. We answer as many as we can for you.
Read the FAQ
If you are a cancer center patient with symptoms, call your care team.
COVID-19 questions for cancer patients
Yes, it is safe to be at our health system and cancer center locations. Our care team is following all recommended protocols from the Centers for Disease Control and Prevention. Our primary goals are to ensure the safety of everyone and continue serving you with the best care.

We have processes, supplies and areas of our facility that are designed to prevent the spread of the virus to other patients, visitors, staff, and physicians. Our expert clinicians regularly care for patients with severe respiratory illnesses and other infectious diseases. They are well trained and follow specific procedures using equipment, tools and techniques in place to protect themselves and patients.

We want to assure you it is safe to be here. Missing an important scheduled visit could place you at greater risk. Although it is better for your health to proceed with your scheduled visit, we can help you reschedule if you are uncomfortable with keeping the appointment. We will consult with your physician or clinical professional to ensure your health is not compromised by rescheduling.

The University of Kansas Cancer Center is committed to keeping our patients, staff and community safe as we work to contain the coronavirus (COVID-19).

Because cancer patients are uniquely vulnerable to COVID-19, we are temporarily adjusting how we conduct clinical research trials to ensure the health and safety of our patients. The Clinical Trials Office remains fully operational but will evaluate patient participation in specific trials on a case-by-case basis. This means taking into consideration the health and well-being of the individual patient, availability of alternate treatments and overall health system resources.

If you are currently enrolled or interested in enrolling in a clinical research trial at The University of Kansas Cancer Center, talk to your doctor about how you should proceed. Our top priority is keeping our patients, visitors and staff safe. Rest assured, we are constantly monitoring this ever-changing environment and adhering to all federal, state and university guidelines.

Call your physician's office and talk to a member of your treating care team. They can provide you with guidance and a recommendation in keeping with the screening criteria issued by the CDC and our state health departments.
Get up-to-date information on coronavirus (COVID-19) here.