Skip Navigation
Within Reach: The Quest to Conquer Cancer
At The University of Kansas Cancer Center, we are on an urgent journey to break the devastating grip of cancer. Our first step on this journey was to achieve National Cancer Institute (NCI) Cancer Center designation in 2012. We are the only cancer center in the region, and 1 of only 71 in the nation, to receive this elite distinction.
But there is more to do. Over the next decade, the number of cancer diagnoses is predicted to increase 45-50 percent: 1 in 2 men and 1 in 3 women will be diagnosed with cancer in their lifetime. This is why we must achieve NCI Comprehensive Cancer Center status, the next step in our quest to conquer cancer.
Earning Comprehensive status will take us to the next level, giving all people in our region greater access to breakthrough ideas and novel treatments, leading to even higher survival rates. We need more resources, more people and more research to achieve our ultimate goal of conquering all cancers.
This journey will take time, money, creativity and commitment from our supporters and the entire region. It is a multiyear endeavor – a truly collective mission uniting everyone in our community because everyone has been touched by the tragedy of cancer. Please join us in our quest by donating to Within Reach and helping us attain our goal.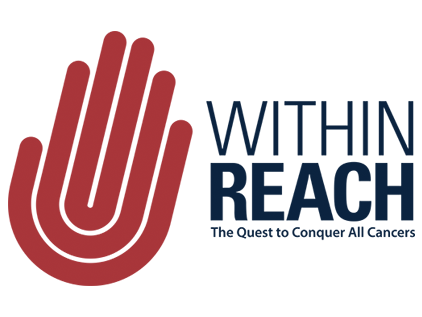 NCI Designation
Our cancer center is 1 of 53 NCI-designated comprehensive cancer centers nationwide.

Clinical Trials
We are a pioneer in new clinical trial research that leads to innovative treatments.

Still the Best
Our hospital continues to rank as the best in Kansas City and in Kansas according to U.S. News & World Report.
Related links