March 23, 2020
A one-of-a-kind garden showcases plants and herbs being studied by researchers at The University of Kansas Cancer Center. The garden is a collaboration between cancer center scientists and members of KU Medical Center landscape service's botanic gardens initiative.
According to the National Cancer Institute, more than half of all cancer drugs and antibiotics come from chemical compounds found in natural products. The plants found in the Cancer Research Garden are being studied in order to identify new cancer therapies and cancer prevention strategies. Plants include bitter melon, ginger, black cumin, turmeric and black pepper. Researchers have found these to be effective preventive and/or therapeutic agents for a variety of cancers, including colon, pancreatic and esophageal cancers.
Researcher Dharmalingam Subramaniam, PhD, who owns a farm in his home country, India, studies chemoprevention using natural products. In preclinical studies, Subramaniam and his team demonstrated that curcumin, the primary compound found in turmeric, reduces pancreatic cancer by suppressing the development of blood vessels.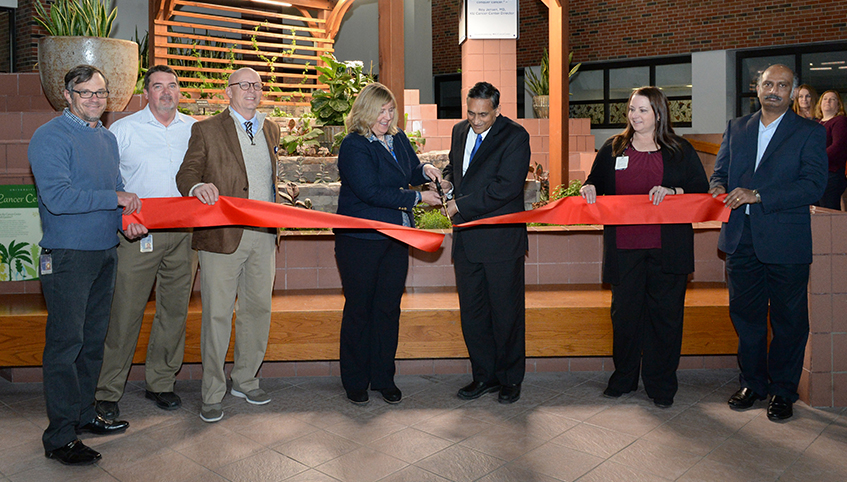 "We have also shown that curcumin induces esophageal cancer cell death by suppressing a different pathway called the Notch signaling pathway," Subramaniam said. "These are just a few examples of our work. The cancer research garden is full of plants and herbs we are currently studying."
The Cancer Research Garden is located on the main KU Medical Center campus, in the Hixson Atrium.