June 22, 2016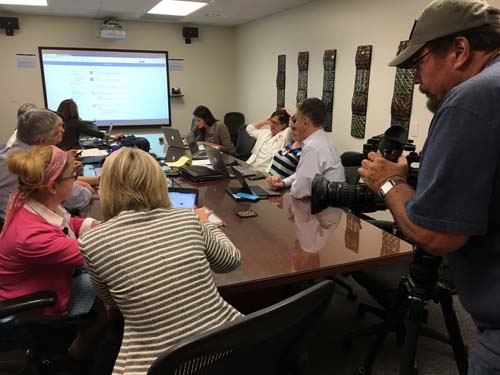 On Tuesday, June 21, The University of Kansas Cancer Center teamed up with Children's Mercy Hospital to co-host a Twitter chat about human papillomavirus (HPV), HPV-associated cancers and cancer prevention through vaccination.
During the lively discussion, questions were asked that addressed HPV-associated cancers, screening tests for these cancers, when children should receive the vaccination, common misperceptions about the HPV vaccination, what providers can do to ease concerns about the vaccination, Kansas and Missouri's low HPV vaccination rates and how they can be improved, and new data supporting a two-dose schedule for children immunized before age 14.
The chat was moderated by physicians from The University of Kansas Cancer Center, The University of Kansas Hospital and Children's Mercy Hospital. Our team of experts included:
Thank you to the 67 Twitter users who participated in the hour-long discussion, sharing nearly 400 informative and original tweets, retweets and questions. With our participant's help, we were able to garner almost 3 million impressions during the one-hour discussion, which resulted in #HPVchat trending nationally on Twitter.
Influential participants who were able to join the #HPVchat included the National Cancer Institute Cancer Control, CDC's Division of Cancer Prevention and Control, Prevent Cancer Foundation and CDC's Immunization Learn.
In total, 203 Twitter users used the hashtag (#HPVchat) in more than 800 tweets throughout June to help us spread awareness and education to more than 5.5 million people.
If you were unable to join our #HPVchat, you can view the highlights through our Storify recap or watch KCTV5's coverage on this important health discussion.
Additional resources: