August 25, 2017
According to a recent study led by The University of Kansas Cancer Center researchers, a high proportion of smokers enrolled in bedside tobacco cessation programs who said they had quit were misreporting their smoking status.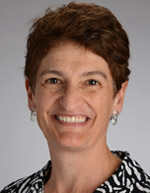 The purpose of the study, which was published in the scientific journal Addiction, was to determine the necessity of biochemical validation to verify smokers have truly quit smoking. The study included participants from five large smoking cessation clinical trials in the United States that enrolled smokers during hospitalization. One of the five trials was conducted at the University of Kansas Medical Center by Kimber Richter, PhD, MPH, KU Cancer Center researcher.
At six-month follow-up, 822 participants (out of 4,206 who completed the follow-up survey) reported they had not smoked in the past seven days and provided a saliva sample for verification by testing for a chemical called 'cotinine'.
The liver converts nicotine in the body to cotinine. As a result, this chemical is a very accurate measure of whether someone has smoked in the past few days. More than 40 percent of those 822 self-reported quitters failed the saliva test. Even very heavy exposure to other people smoking is unlikely to have raised cotinine levels to the extent found in participants who misreported.
The misreporting rate may be even higher because, despite the offer of $50 to $100 for providing a sample, 18.6 percent of people who had said they had quit smoking did not reply, even after multiple attempts. These participants were excluded from the study. The study also excluded anyone who said they were using another nicotine product such as smokeless tobacco, nicotine patches or e-cigarettes.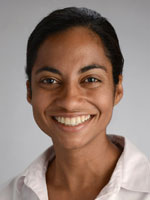 Lead author and KU Cancer Center researcher Taneisha Scheuermann, PhD, says this is an important factor for researchers to consider when conducting a study.
"Participants may feel pressure to say they have quit when they have not, so it is essential in studies to verify claims of quitting using an objective test such as cotinine to know true quit rates," Scheuermann says.
Still, Scheuermann points out, the patient-provider relationship – not a biological test – is the most important tool in helping smokers quit. She advises providers to recognize the difficulties involved in overcoming an addiction.
"Providers can create a non-judgmental, collaborative atmosphere that will help smokers better engage in the treatment process and discuss when they slip and smoke. They should tell patients that they know it's hard to quit, and that they're prepared to help patients change medications and sources of support until they get the right combination—the one that helps the patient quit," Scheuermann said.
And, Scheuermann added, when it comes to patients reporting on their tobacco use, honesty is the best policy. If a patient doesn't give an accurate picture of their tobacco habits, their provider cannot give the best care.
"It's hard to quit smoking. Slips and relapses are part of the normal process for quitting," Scheuermann said. "We encourage smokers to be open with their health care providers about their struggles to quit. Providers can help them switch tactics to figure out the best strategy to help them quit for good."