June 01, 2018
The University of Kansas Cancer Center will present preclinical evidence supporting Ciclopirox Prodrug (CPX-POM), an anti-cancer agent currently in Phase I clinical trials, at the American Society of Clinical Oncology (ASCO) annual meeting in Chicago.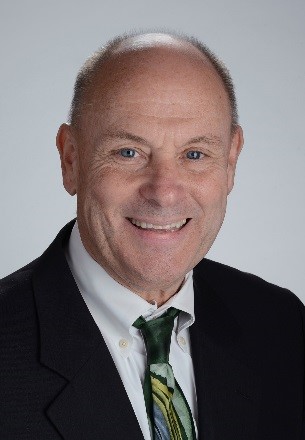 Scott Weir, PharmD, PhD, associate director for Translational Research at The University of Kansas Cancer Center, will present a poster on the multi-site phase I trial, entitled "Safety, dose tolerance, pharmacokinetics and pharmacodynamics study of CPX-POM in patients with advanced solid tumors." Researchers and clinicians can discuss the study with Dr. Weir from 8 a.m. to 11:30 a.m., Monday, June 4 in Hall A (Abstract No. TPS2618; Poster Board #433a). The abstract is available through ASCO at http://abstracts.asco.org/214/AbstView_214_223195.html.
CicloMed LLC is leading the development of CPX-POM for the treatment of bladder cancer. CicloMed was formed as a public-private partnership between BioNOVUS Innovations LLC and IAMI in 2016.