June 20, 2018
A recent study has identified a compound that blocks the spread of cancer in mice in models of human prostate, pancreatic and breast cancer. Metastasis is the spread of cancerous tumors to other parts of the body, and it is the leading cause of cancer deaths.
The compound, called metarrestin, was discovered with the help of The University of Kansas NIH-funded Molecular Libraries Probe Production Centers Network Specialized Chemistry Center (KU MLPCN SCC). The Center was approached by The National Institutes of Health Chemical Genomics Center, a Comprehensive Center part of the MLPCN, to provide synthesis and medicinal chemistry expertise and resources to support this research effort.
Scientists from the National Cancer Institute (NCI), the National Center for Advancing Translational Sciences (NCATS) and Northwestern University's Robert H. Lurie Comprehensive Cancer Center were key collaborators in the project.
To identify a compound that could fight metastasis, NCATS scientists used a robotic system to test 140,000 compounds for their ability to disassemble the perinucleolar compartment (PNC), a biomarker that correlates to certain tumors' tendency to metastasize. KU researchers then collaborated with the greater project team to modify the compound's qualities to make it work better as a potential drug. As the foundation for the project, researchers at Northwestern University made the original discovery in the 1990s that the higher the PNC levels in a tumor, the greater the chances of metastasis.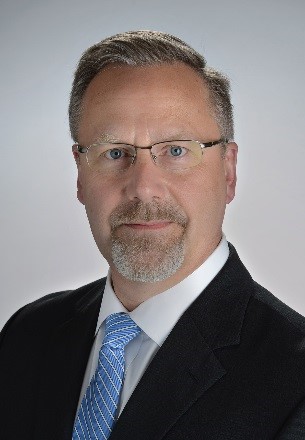 "From these efforts, the KU team, including Professor Jeffrey Aubé, director of the chemistry center, and Kevin Frankowski, assistant research professor, identified metarrestin, which demonstrated the ability to significantly inhibit metastasis in three different mouse models of human cancer," said Frank Schoenen, PhD, project manager, associate director and chemistry team leader for the KU MLPCN SCC. "Mice treated with metarrestin had fewer metastatic tumors and lived longer than mice that did not receive treatment."
Metarrestin could potentially be effective as part of a combination of therapies in conjunction with cancer surgery.
Dr. Schoenen is also a medicinal chemist for the Lead Development and Optimization Shared Resource, funded by the NCI-designated KU Cancer Center. In preclinical studies currently underway, the shared resource has contributed to the formulation of metarrestin.
The team plans to submit an application to the U.S. Food and Drug Administration in the near future for approval to study metarrestin as an investigational drug, with the goal of launching a clinical trial.
Funding
The research was funded by NCATS and NCI through their intramural programs, and in addition, the National Human Genome Research Institute grant U54HG005031 (University of Kansas), the National Institute of General Medical Sciences grants R01GM078555 and R01GM115710, NCI grant 2 P30 CA060553-19, the V Foundation, a donation from the Baskes family to the Robert H. Lurie Comprehensive Cancer Center, 'Running for Rachel' via the Rachel Guss and Bob Pomerenk Pancreas Cancer Research Fellowship to NCI, and the Robert H. Lurie Comprehensive Cancer Center – Translational Bridge Program Fellowship in Lymphoma Research.