August 27, 2018
On Tuesday, Aug. 14, 2018, The University of Kansas Cancer Center took to Twitter using the hashtag #LetsTalkMBC to discuss the latest available treatments and ongoing research aimed at improving quality of life for metastatic breast cancer patients.
Metastatic breast cancer (MBC) is breast cancer that has spread beyond the breast to other parts of the body. Also known as stage IV breast cancer, it is the most advanced stage of breast cancer. An estimated 155,000 Americans are currently living with MBC. Due to advances in treatment, the number of people living with MBC is growing.
#LetsTalkMBC topics included:
Risk factors for MBC,
the importance of early detection,
available therapies,
the value of a second opinion, and
quality of life-focused research.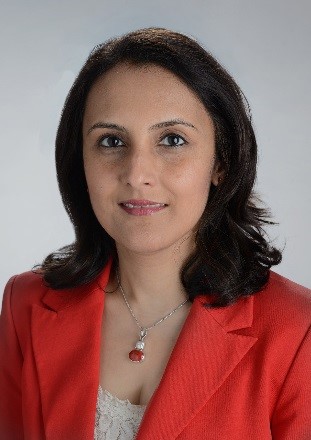 Medical oncologist Priyanka Sharma, MD, and researcher Danny Welch, PhD, provided their expertise to the Twitter discussion. Dr. Sharma, both a clinician and a researcher, focuses on triple-negative breast cancer, a particularly aggressive subtype of breast cancer. Dr. Welch's research focuses on regulation of cancer progress and metastasis. His lab found eight of the 30 known genes that suppress metastasis.
A total of 34 active Twitter participants joined the conversation. The chat provided a forum for sharing 146 total tweets and created approximately 420,000 impressions. If you were unable to join the #LetsTalkMBC chat, view the discussion on KU Cancer Center's Twitter page or by searching for the hashtag #LetsTalkMBC.