September 25, 2018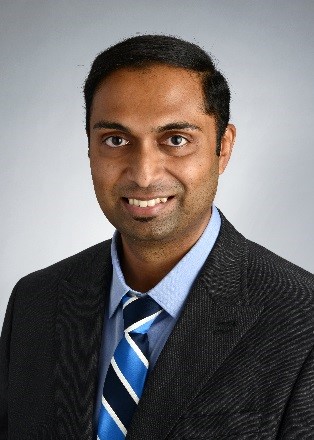 Anup Kasi, MD, MPH, associate professor at The University of Kansas Cancer Center, was one of five early career investigators selected to participate in SWOG's elite Young Investigator Training Course (YITC). Only four to six researchers from institutions across the U.S. are accepted each year.
SWOG (formerly the Southwest Oncology Group) is a global cancer research community that designs and conducts publicly funded clinical trials. It is one of five National Cancer Institute (NCI) National Clinical Trials Network-funded groups. The YITC is the hallmark program for SWOG's early career members, providing young investigators the opportunity to work one-on-one with SWOG leaders to develop a SWOG trial concept to launch within the NCI's Clinical Trials Network. The YITC involves intensive mentorship and a web-based course, and culminates in a three-day workshop.
"I am honored to be one of only a few investigators selected for this opportunity. I am exploring the integration of poly ADP ribose polymerase (PARP) inhibitors and immunotherapy in the treatment of pancreatic cancer, and I hope to one day see this available as a clinical trial for patients. The course provided an overview of steps involved from the inception of a clinical trial idea to successfully activate a multi-center trial in a cooperative group setting," Dr. Kasi said.
Since its establishment in 1999, more than 100 researchers have participated in the program. SWOG President Charles Blanke, MD, refers to these past attendees as "the next generation of scientific stars at SWOG." KU Cancer Center alumni include Jennifer Klemp, PhD, MPH, Jill Hamilton-Reeves, PhD, RD, CSO, Joshua Mammen, MD, FACS, and Eugene Lee, MD.