September 26, 2018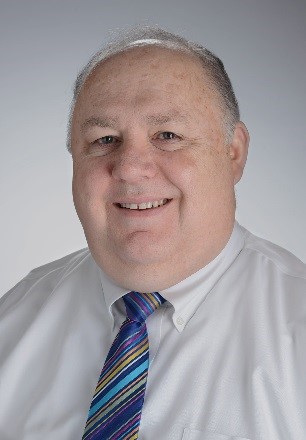 Danny Welch, PhD, breast cancer researcher and associate director of Education at The University of Kansas Cancer Center, has been awarded a $200,000 grant from Susan G. Komen. The grant will support Dr. Welch's ongoing work studying the role of genes that suppress the ability of breast cancer cells to spread to other parts of the body (metastasis). By understanding why and how metastasis happens, new targets can be identified for therapy and guide treatment decisions.
The grant is one of 62 research projects supported by Susan G. Komen's additional research investment of nearly $26 million. The grants include $650,000 in new funding for research at two institutions in Kansas, bringing Komen's total research investment in Kansas to $10.9 million since 1982. Dr. Welch, a Komen Scholar, will serve as a co-mentor on another Komen-funded project.
"The grant allows us to pursue a high-risk project that may help us understand racial disparities in cancer incidence as well as how cancer cells become metastatic. Without it, this research would have never gotten off the ground. It has taken many years to collect data that is just being submitted to scientific journals. And while there is still a long way to go, without the Komen funding, we would have never gotten to the launch pad," Dr. Welch said.
About Susan G. Komen
Susan G. Komen is the world's largest breast cancer organization, funding more breast cancer research than any other nonprofit outside of the federal government while providing real-time help to those facing the disease. Since its founding in 1982, Komen has funded more than $988 million in research and provided more than $2.2 billion in funding to screening, education, treatment and psychosocial support programs serving millions of people in more than 60 countries worldwide.