January 22, 2019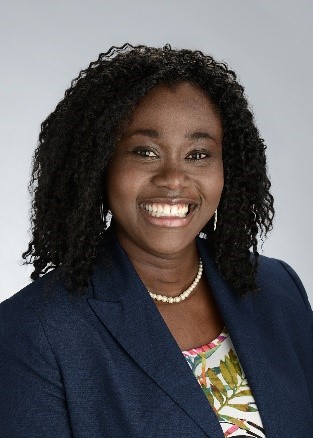 Shariska Petersen, MD, a postdoctoral fellow in the Translational Research in Ovarian Cancer Laboratory at The University of Kansas Cancer Center, has received the Ann and Sol Schreiber Mentored Investigator Award from the Ovarian Cancer Research Alliance (OCRA). The one-year $75,000 grant will support Dr. Petersen's efforts to identify more effective treatment options for a subset of ovarian cancer patients. Dr. Petersen is one of 23 scientists to receive a total of $5.25 million in new OCRA funding.
Ovarian cancer is the deadliest gynecologic cancer in the United States. PARP inhibitors, a type of targeted cancer therapy, have shown promise in treating women with ovarian cancer caused by BRCA mutations. However, ovarian cancers not caused by BRCA mutations are resistant to PARP inhibitor therapy.
"About 30 percent of women who do not have BRCA mutations often have worse outcomes due to increased expression of specific genes," Dr. Petersen said. "Our preclinical studies have shown that inhibition of one of those genes using new drugs, BET inhibitors, can cause tumors to behave as if they have a BRCA mutation and subsequently respond to PARP inhibitors."
Dr. Petersen hopes to determine which women would benefit from BET and PARP inhibitor combination therapy using those genes as predictors. This precision medicine approach could ultimately improve outcomes for women who currently do not have effective treatment options.
"I am committed to improving the lives of women affected by ovarian cancer," Petersen said. "This is my first grant award which will help launch my career as a physician-scientist. I am humbled that the Ovarian Cancer Research Alliance is supporting our research efforts to expand treatments for women affected by ovarian cancer."