March 12, 2019
The University of Kansas Cancer Center is one of the latest major cancer research institutions to join The Leukemia & Lymphoma Society's (LLS) Beat AML Master Clinical Trial, a paradigm-shifting collaboration to bring precision medicine to patients with acute myeloid leukemia.
The Beat AML Master Clinical Trial is the first precision-medicine clinical trial for a blood cancer in which multiple therapies are being tested simultaneously against multiple subtypes of acute myeloid leukemia, one of the deadliest forms of blood cancer.
"For too long we've treated AML as a one-size-fits-all disease when it is really a much more complex grouping of multiple subtypes of blood cancer, and this trial sets out to change that paradigm," said Louis J. DeGennaro, Ph.D, LLS's president and CEO. "Our goal with this innovative trial is to deliver the right drug to the right patient at the right time, and we're encouraged by the progress we've seen in the past year. The addition of a prestigious institution such as The University of Kansas Cancer Center will help us deliver critical help to patients who urgently need better options, now."
The master trial, launched by LLS in 2016, is now enrolling patients at 15 cancer centers around the United States.
The need is urgent
For more than 40 years, there had been little progress in treating patients with AML, despite major advances in science and medicine for other types of blood cancers. More than 21,000 patients are diagnosed with AML in the United States each year, and the standard therapy has remained virtually unchanged: a combination of chemotherapy and for some patients, a stem cell transplant. But many patients, particularly those over the age of 60, cannot tolerate the harsh chemotherapy and stem cell transplant regimen. Only in the past two years have there been new treatments approved by the U.S. Food and Drug Administration to treat certain subtypes of AML.
Through the Beat AML Master Clinical Trial, LLS and its collaborators at cancer centers, pharmaceutical companies and the U.S. Food and Drug Administration, have undertaken an ambitious offensive against this deadly disease. This unprecedented collaboration is accelerating the development of new targeted treatments and to date has enrolled more than 490 patients.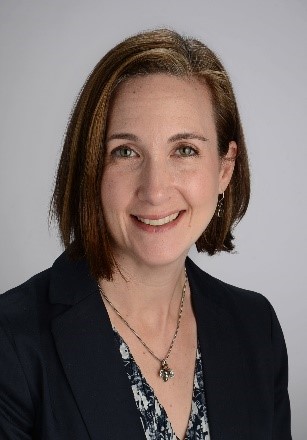 The Beat AML Master Clinical Trial is a significant collaborative effort led by LLS that has brought personalized medicine to hundreds of AML patients with acute myeloid leukemia only two years after launching. The protocol uses sophisticated genomic technology to identify the genetic drivers of the patient's AML in order to match them with an appropriate targeted therapy.
The KU Cancer Center site will be led by Tara Lin, MD, director of KU Cancer Center's Acute Leukemia Program and medical director of the Clinical Trials Office.
"KU Cancer Center contributed cancer cell samples in the first phase of the Beat AML initiative, and we are excited to continue playing a part in this revolutionary research effort," said Dr. Lin. "As one of only a few centers across the country selected to participate, and the only center in the region, we are able to provide AML patients access to this groundbreaking trial."
LLS and its collaborators presented the initial findings from this ongoing trial in December 2018 at a major cancer conference, the 60th American Society of Hematology Annual Meeting. About 95 percent of the 268 study participants were identified as candidates for targeted therapy within 7 days, based on their personal genomic results. To continue to understand the feasibility of this precision medicine approach, the trial has since grown to include 15 clinical sites.
The following centers are currently enrolling patients:
Huntsman Cancer Institute at University of Utah
Memorial Sloan Kettering Cancer Center
The Ohio State University Comprehensive Cancer Center
Knight Cancer Institute at Oregon Health and Science University
University of Texas Southwestern Medical Center
The University of Chicago Medicine Comprehensive Cancer Center
University of Maryland Marlene and Steward Greenbaum Comprehensive Cancer Center
Mayo Clinical (Phoenix, AZ; Jacksonville, FL; Rochester, MN)
UCLA Health
Winship Cancer Institute of Emory University
University of Pittsburgh Medical Center
University of Kansas Cancer Center