January 28, 2021
The University of Kansas Cancer Center is teaming up with the National Comprehensive Cancer Network® (NCCN®), the American Cancer Society (ACS) and other leading cancer organizations across the country to endorse the resumption of cancer screening and treatment during the ongoing COVID-19 pandemic.
The coalition of 76 organizations has released an open letter reminding the public that cancer still poses a major threat to people's health, but acting as soon as is safely possible can lead to much better outcomes in the future. The letter examines distressing trends showing a significant drop-off in recommended cancer screening and treatment compared to prior years. This concerning side-effect of the pandemic could lead to a staggering number of preventable cancer deaths over the next ten years and beyond. Oncology experts agree that people should not delay any necessary prevention or care.
"Regular cancer screenings help doctors find cancers earlier, when they are more treatable," said Roy Jensen, MD, director of The University of Kansas Cancer Center. "Delayed checkups and preventive screenings are resulting in advanced diagnoses. If we don't act swiftly, the pandemic's effect on cancer diagnoses will be felt for years to come."
"When cancer is caught earlier, it is typically easier to treat because there are more options available," said Robert W. Carlson, MD, CEO, NCCN. "When the pandemic first hit the United States, a short delay in care was an appropriate choice for many cancer types. However, the balance of risk has shifted significantly. We now have two impressive vaccines that are being distributed around the world. We also know much more about how to treat and prevent COVID-19. Cancer centers are taking multiple measures to protect patients and staff from COVID-19 and transmission within cancer centers is quite unusual. Meanwhile, far too many cancers are being left to grow unchecked. Postponing cancer care will add tragedy on top of tragedy."
"It is of the utmost importance that critical cancer screenings resume as soon as safely possible," said William G. Cance, MD, Chief Medical and Scientific Officer of the American Cancer Society. "Over the past decade we have seen overall cancer mortality rates drop dramatically. This decline is in large part due to screening's ability to catch cancers before they spread—when the chances of good outcomes are most likely. We have come too far in our fight against cancer to allow long breaks in vital screening to slow down our progress in saving lives."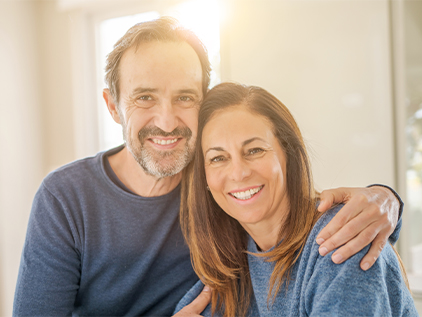 Reducing your cancer risk
No cancer is 100% preventable. However, managing certain controllable risk factors can lower your chances of developing cancer.
Learn more
Hospitals and medical systems across the country have already begun vaccinating health care providers among other measures to ensure a safe environment for people receiving cancer screening and treatment. The confirmed use of evidence-based precautions against COVID-19 should provide reassurance against fears of infection during necessary medical care.
The letter points out that researchers around the world have made tremendous strides in controlling cancer in recent years. Leading oncology experts are now asking everyone, in coordination with their health care provider, to resume preventive and prescribed care and contact their doctor right away about any new symptoms or concerns.
The University of Kansas Cancer Center has taken the following steps to ensure individuals stay up-to-date on their cancer screenings:
Resumed breast screening May 2020 with new cleaning and infection prevention protocol.
Staff rescheduled patients who were due/overdue for preventive cancer screenings.
The University of Kansas Health System expanded online and self-scheduling appointments, including mammograms, to new and existing patients to make scheduling preventive care easier and more efficient.
In partnership with the Masonic Cancer Alliance, the cancer center's outreach network, provided free prostate cancer screenings at five cancer center locations on September 12, 2020.
Ongoing communications on COVID-19 safety measures to ease patient anxiety, as well as encourage individuals to stay on schedule with cancer screenings.
Via The University of Kansas Health System's consumer e-newsletter, BeWell, promoted importance of continuing breast, prostate and lung screenings.
Leveraged patient portal, called MyChart, to reach out to patients, including communicating care gaps and preventive screenings that may have been missed.
Visit NCCN.org/resume-screening to read the entire letter. For information about cancers that can be prevented or detected earlier through screenings, visit The University of Kansas Cancer Center's website. For general guidance and information about cancer, visit NCCN.org or Cancer.org.
About The University of Kansas Cancer Center:
The University of Kansas Cancer Center is transforming cancer research and clinical care by linking an innovative approach to drug discovery, delivery and development to a nationally-accredited patient care program. Our consortium center includes cancer research and health care professionals associated with the University of Kansas Medical Center and The University of Kansas Health System; the University of Kansas, Lawrence; The Stowers Institute for Medical Research; Children's Mercy; and in partnership with members of the Masonic Cancer Alliance.
About the National Comprehensive Cancer Network
The National Comprehensive Cancer Network® (NCCN®) is a not-for-profit alliance of leading cancer centers devoted to patient care, research, and education. NCCN is dedicated to improving and facilitating quality, effective, efficient, and accessible cancer care so patients can live better lives. Visit NCCN.org for more information on the NCCN Clinical Practice Guidelines in Oncology (NCCN Guidelines®) and other initiatives. Follow NCCN on Facebook @NCCNorg, Instagram @NCCNorg and Twitter @NCCN.
About the American Cancer Society
The American Cancer Society is a global grassroots force of 1.5 million volunteers dedicated to saving lives, celebrating lives, and leading the fight for a world without cancer. From breakthrough research, to free lodging near treatment, a 24/7/365 live helpline, free rides to treatment, and convening powerful activists to create awareness and impact, the Society is the only organization attacking cancer from every angle. For more information go to www.cancer.org.