Skip Navigation
Diversity in the Cancer Workforce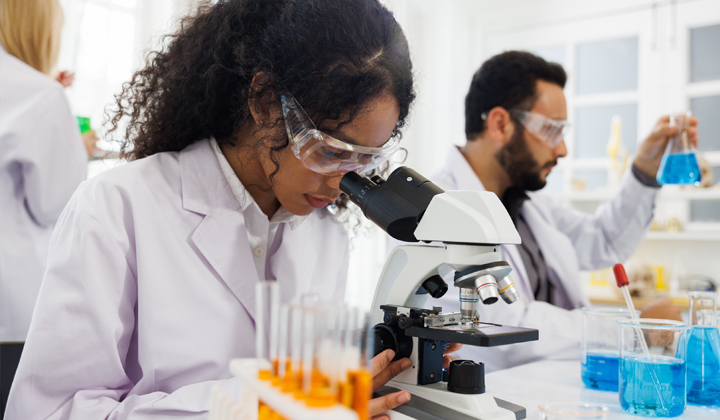 Efforts to bolster diversity, equity, inclusion and accessibility (DEIA) are a critical tool to reducing persistent health disparities, particularly those in cancer. Cancer is a leading cause of mortality in the U.S. with a long track record of disproportionate cancer morbidity and mortality for racial and ethnic minorities, gender and sexual minorities, rural groups and for people with disabilities. The National Cancer Institute (NCI) has recognized this problem and has coalesced around the idea that fostering DEIA in the cancer workforce is an essential aspect of addressing these disparities.
The NCI's call to action specifically recognizes Americans should share equally in advances in cancer research and cancer disparities should be eliminated. One of the tools to reach this goal is though plans for enhancing diversity (PED) in the cancer workforce. As noted by the NCI, "Diversity creates stronger cancer science and is a critical step in reducing the burden of cancer for an increasingly diverse America." Diversity in the cancer research workforce leads to better innovation, cultural sensitivity and inclusiveness. In real-world circumstances, this means people of diverse backgrounds can discover new solutions, which can resonate in their own communities and may be more grounded in the everyday realities of those individuals who are most marginalized.
The overarching goal of The University of Kansas Cancer Center's Plan to Enhance Diversity is to build cancer workforce equity across the continuum of KU Cancer Center staff, trainees, scientists, providers, leaders and institutions.
Everyone, regardless of race, ethnicity or where they live, deserves the very best in cancer care. Ronald Chen, MD, MPH

Associate Director for Health Equity
Bench to Bedside: Black Women and Breast Cancer
Dr. Joan Lewis-Wambi, associate professor in the department of cancer biology, and Dr. Danny Welch, associate director for education, talk about the latest in breast cancer research and cancer disparities..
Related links