Skip Navigation
Heated Intraperitoneal Chemotherapy
Heated Intraperitoneal Chemotherapy
Currently, heated intraperitoneal chemotherapy is offered at specialized, high-volume centers such as The University of Kansas Cancer Center, a National Cancer Institute-designated comprehensive cancer center. The procedure requires extensive resources, including surgical oncologists and gynecologic oncologists who are specifically trained to do the procedure safely. Our surgical oncologists and gynecologic oncologists perform a high volume of these very complex procedures.
The University of Kansas Cancer Center is the region's only NCI-designated comprehensive cancer center, providing you with more treatment options and access to more clinical trials.
What is heated intraperitoneal chemotherapy?
Hyperthermic, or heated, intraperitoneal chemotherapy is a cancer treatment that involves delivering heated chemotherapy drugs to an affected area. HIPEC, sometimes referred to as "hot chemotherapy," is performed after your surgeon first removes all cancerous tissue.
Who can have heated intraperitoneal chemotherapy?
When combined with cytoreductive surgery (removing all visible signs of cancer), HIPEC can improve outcomes for people with advanced, complex and recurrent abdominal and primary peritoneal cancers and select ovarian cancers. This also includes cancers of the appendix, fallopian tube, colon, lung, rectum and stomach.
How does heated intraperitoneal chemotherapy work?
Unlike systemic chemotherapy that is administered intravenously, HIPEC delivers chemotherapy directly into the abdomen. This allows for higher doses of chemotherapy treatment to target microscopic cells that traditional chemotherapy may miss. Depending on the type of disease being treated, HIPEC can be combined with systemic chemotherapy.
HIPEC is a surgical procedure that begins with removing all visible tumors from the abdomen. HIPEC then delivers heated chemotherapy directly inside the abdomen to help destroy any microscopic cancer cells and tumors that cannot be seen by the surgeon. The heated chemotherapy circulates inside the abdomen, which allows it to reach more of the internal surface area. The goal of HIPEC is to prevent cancer cells from growing into new tumors that allow the cancer to return.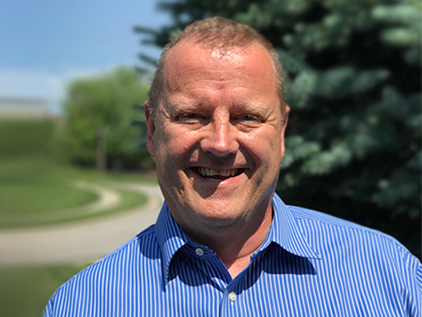 Benefits and risks of heated intraperitoneal chemotherapy
HIPEC offers several benefits when compared to traditional chemotherapy treatment:
It allows for a higher and more targeted dose of chemotherapy.
Treatment is administered as a single dose in the operating room, instead of multiple treatments over a series of weeks.
Almost all of the chemotherapy drug remains within the abdominal cavity so that toxic effects are minimized in other areas of the body.
Because HIPEC subjects the digestive system to a strong dose of chemotherapy, patients will need to receive nutrition for a short time through a feeding tube or IV. This lasts for approximately 2 weeks before normal eating can be resumed.
What happens during heated intraperitoneal chemotherapy?
Performing heated intraperitoneal chemotherapy is a lengthy procedure that occurs together with surgery to remove tumors and microscopic cancer cells. Once the surgeon removes as much of the tumor as possible, heated chemotherapy is administered directly into the peritoneal cavity. This chemotherapy runs through a warming machine before it enters your body.
The surgeon bathes the abdominal cavity with chemotherapy by rocking the body back and forth on the table or manually moving it into targeted areas. The chemotherapy is maneuvered throughout the peritoneal cavity for about 2 hours to ensure it reaches all lingering cancer cells. Unlike traditional chemotherapy, HIPEC targets the cancer cells directly without traveling throughout your body and bloodstream.
The University of Kansas Cancer Center has been at the forefront of this innovative therapy for years. Not only do we offer a number of HIPEC clinical trials, we design and lead clinical research trials for HIPEC, and our physicians serve on national committees to establish HIPEC guidelines.

NCI Designation
Our cancer center is 1 of fewer than 60 National Cancer Institute-designated comprehensive cancer centers nationwide.

Clinical Trials
We are a pioneer in new clinical trial research that leads to innovative treatments.

Still the Best
Our hospital continues to rank as the best in Kansas City and in Kansas according to U.S. News & World Report.
Request your appointment today.
To make an appointment at The University of Kansas Cancer Center, call 913-588-1227.