Skip Navigation
Video-Assisted Thoracic Surgery
Video-Assisted Thoracic Surgery
During the earliest stages of lung cancer, surgery is the most common treatment that offers the best outcome. However, traditional lung surgery can mean more complications, especially since many lung cancer patients are in poor general health due to long-term tobacco use. Video-assisted thoracic surgery offers a less invasive alternative to standard early-stage lung cancer surgery.
What is video-assisted thoracic surgery?
With traditional lung cancer surgery, surgeons make a 4- to 6-inch incision to remove a lung tumor. This type of invasive surgery is followed by an extended recovery at home. Minimally invasive procedures are performed with smaller incisions, typically 3 or more, through which surgeons place cameras and instruments to remove a lung tumor.
VATS is even less invasive – making lung cancer surgery recovery easier and faster. In video-assisted thoracic surgery, physicians can remove lung tumors with a single 2-inch incision (uniport). Most patients can return home after only 2 days in the hospital.
Who can have video-assisted thoracic surgery?
Not everyone is a good candidate for video-assisted thoracic surgery. The best candidates for VATS are those with early-stage lung cancer (a small tumor that has not spread beyond the lungs). For larger tumors or later-stage lung cancer, traditional lung surgery may deliver better results.
How does video-assisted thoracic surgery work?
Video-assisted thoracic surgery works with the help of a small camera. Your surgeon makes tiny incisions to insert the camera, and the camera sends images to a video monitor. The surgeon uses the images the camera transmits to help guide the surgery. This gives them a clear view of the tumor without needing to open the chest wall.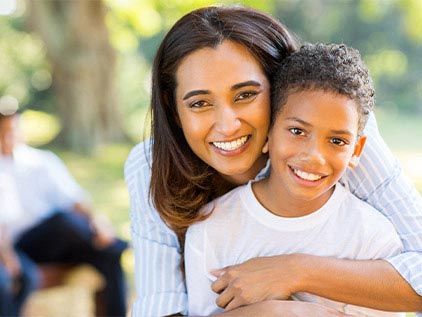 Saving lives and making a difference
We are committed to saving lives. And while our cancer center has earned many achievements, the health of our patients is our greatest accomplishment.
Read their stories
Benefits and risks of video-assisted thoracic surgery
VATS has significant benefits for patients over traditional lung cancer surgery or other minimally invasive techniques:
A faster, more comfortable recovery with much less pain
The incision leaves a small 2-inch scar instead of a longer 4- to 6-inch mark
The most common complications of VATS include bleeding, postoperative wound infection, postoperative pneumonia, prolonged air leak, nerve damage and postoperative pain. However, many of these are also risks with traditional lung cancer surgery.
What happens during video-assisted thoracic surgery?
Your doctor will give you specific instructions to prepare for your surgery. Although VATS is minimally invasive, you will still need anesthesia.
During the surgery, your surgeon makes small incisions in the chest wall. Next, he or she inserts a tiny camera to view the transmitted images on a video monitor. The surgeon then performs the surgery using the video feed as a guide. With the help of video imaging, your surgeon can see the area of the chest cavity where he or she needs to operate without having to open up the entire chest.
Following your VATS, you may have soreness and tenderness at the incision site. Even though the incisions are much smaller, and you can go home sooner than with other types of lung cancer surgery, your body still needs time to heal and recover.
Why choose us
The University of Kansas Cancer Center is the region's only National Cancer Institute-designated comprehensive cancer center, and 1 of only 54 NCI-designated comprehensive cancer centers nationwide. As an NCI-designated comprehensive cancer center, we offer the latest clinical trials available. This gives our patients more options for innovative therapy and more hope for survival.
Additionally, our thoracic surgeons are among the first in the country – and among a few in the world – with the expertise and experience to perform video-assisted thoracic surgery. This level of specialization and focus is important, with surgeons here performing a high volume of these procedures.
Our thoracic surgeons work with many other specialists as a multidisciplinary team. Physicians and professionals from all areas collaborate and coordinate each patient's care for the best possible outcome.
Find a clinical trial.
Clinical trials give you an opportunity to try new therapies that might not otherwise be available. Search our clinical trials.