Skip Navigation
Clinical Trials: Why Diversity Matters
Everyone knows someone who has been diagnosed with cancer. Currently, only 4 percent of people who participate in a clinical trial are Black and 5 percent are Hispanic. Equal representation in medical research, treatment and prevention options is important. Your voice is valued; your health is personal.
If you or a loved one has cancer, understand your treatment options. Clinical trials are an essential element in The University of Kansas Cancer Center's mission to conquer all cancers. Clinical trials lead to new ways to prevent, detect or treat cancer.
Sometimes, participating in a clinical trial will allow a patient to access a new treatment that may not be available to other patients. Participating in a clinical trial will help future patients. In addition to cancer treatment trials, The University of Kansas Cancer Center offers clinical trials designed to identify safer and more effective approaches to prevention, screening, diagnosis and cancer survivorship. By including people from a variety of backgrounds, clinical trials can show if the treatments are safe and work for different people.
Join a clinical trial.
For more information on how you can participate in a research study, call
913-945-7552 or email ctnursenav@kumc.edu. For cancer patients, always remember to ask your doctor if you are eligible to participate in a clinical trial.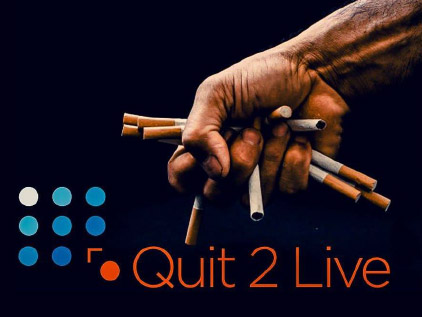 Are you a cigarette smoker who is interested in trying electronic cigarettes?
Learn about the Quit 2 Live research program.
Call or text: 816-320-6339
Learn more
The more I learned about different treatment options I had, it helped to squash the fears... Clinical Trial Participant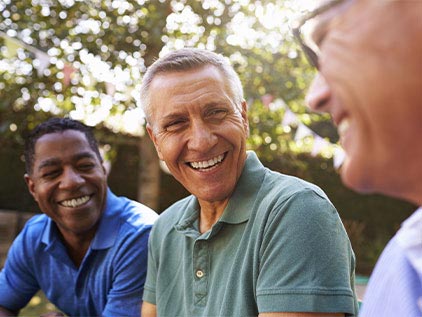 More options, more hope
Many new therapies are available through clinical trials. Find out how you may benefit from a clinical trial, and what it can do for others.
Learn about clinical trials
This individual participated in a clinical trial of an investigational treatment. Clinical trials are different from standard medical care. As with all research studies, clinical trial participant outcomes vary. Before participating in a clinical trial, it is important to discuss the risks and benefits with your healthcare provider.