Skip Navigation
Community Outreach and Engagement
Outreach and Community Initiatives
Community Outreach and Engagement
The University of Kansas Cancer Center is at the front line, working in and collaborating with our communities to eliminate cancer disparities. This community-engaged approach is crucial to our understanding of the health challenges faced by those we serve, particularly those who suffer from cancer disproportionately.
A fundamental element of the cancer center's National Cancer Institute (NCI) comprehensive designation is Community Outreach and Engagement. Our research is driven by how cancer affects those living in our catchment area, which includes the state of Kansas and western Missouri, with a focus on populations who are at increased risk of developing or dying from cancer. "Catchment area" is a term used by the NCI to indicate the defined geographic area in which the cancer center concentrates its research, education and outreach efforts.
What does health equity mean? The Department of Health and Human Services Office of Minority Health defines health equity as the attainment of the highest level of health for all people.
We strive to promote health equity through the following aims:
Identifying and monitoring the cancer burden and needs in the catchment area.
Collaborating with the community to help the cancer center focus its cancer research, outreach and education activities on community priorities.
Stimulating and supporting research that addresses cancers and concerns specific to the catchment area and as guided by community stakeholders.
Performing cancer outreach and education activities to reduce cancer burden in the catchment area in collaboration with community partners.
Clinical Trials: Why Diversity Matters
We work with community members to advise us on their needs and priorities so we can dedicate efforts to better serve our catchment area. Ronald Chen, MD, MPH, Associate Director, Health Equity
The area we serve
The cancer center's catchment area encompasses a diverse set of communities. This includes a rapidly growing Latino community, black/African Americans, Native Americans, immigrant and rural communities – all of whom tend to have difficulty accessing care. For example, African American women are more likely than white women to die of breast cancer, and rural Kansans are more likely to die of colorectal cancer compared to Kansans living in urban and semi-urban communities.
Catchment area numbers
4.5 million people across 92,000 square miles
All 105 counties in Kansas and 18 counties in western Missouri, 93 of which are rural
Four American Indian reservations
22,000 annual cancer cases / 8,500 cancer deaths
Most common cancers: breast, prostate, lung, colorectal and melanoma.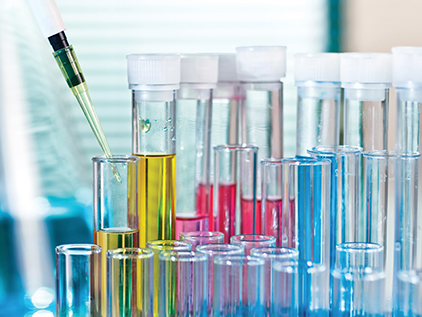 Using data to take on cancer
Using a tool called OPTIK, scientists can pinpoint cancer disparities and hone their research.
Click here to read
Patient and Investigator Voices Organizing Together, PIVOT for short, is a patient research advocacy initiative at The University of Kansas Cancer Center. To learn more about PIVOT, click here or email PIVOT@kumc.edu.
Bridging the gap
Cancer center researchers are examining ways to reduce cancer disparities. Because the issue is so multifaceted, so are our efforts.
Public education is an important aspect of cancer control. This includes increasing awareness of risk factors that increase the risk for developing cancer, earlier cancer detection and the research being developed to prevent and treat cancer. One of the ways the cancer center promotes education is through its weekly podcast series, Bench to Bedside. Viewers can tune in to learn about the latest research, treatment advances and screening guidelines and pose questions to experts.
Regular screening is linked to early detection, which can mean better outcomes. In some cases, screening can detect pre-cancerous conditions to prevent cancer from developing in the first place. The cancer center partners with its outreach network, Masonic Cancer Alliance, to provide screening opportunities to people living in our catchment area. For example, a community health educator works with the Black/African American community to increase awareness about colorectal cancer screening.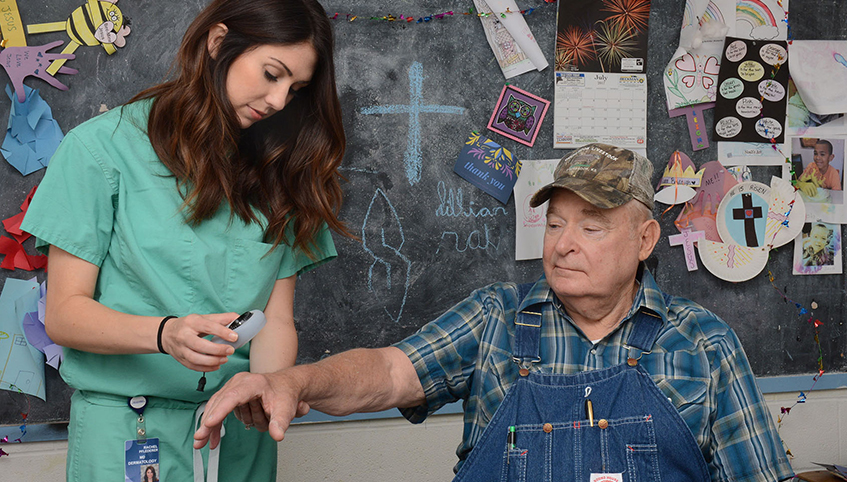 Our research
Another important aspect of reducing the cancer burden is through research. KU Cancer Center has several research programs to find the best ways level health inequities. Examples of our research include:
A campaign called JUNTOS Contra el Cáncer, which involves cancer center researchers, as well as members of JUNTOS and the Hispanic Chamber of Commerce of Greater Kansas City, seeks to increase awareness of clinical trials and biospecimen collection to empower Latinos to make informed decisions about cancer treatment. Additionally, in close partnership with leaders and patient research advocates, the cancer center launched a bilingual, culturally tailored education and awareness campaign encouraging clinical trial participation in the region's underrepresented patient groups.
A five-year randomized controlled trial is exploring sustainable obesity treatment options for people in rural communities.
For decades, researchers have partnered with Swope, a federally qualified health center, to reduce tobacco use among Black/African American people. To date, more than 3,500 participants from Swope have received counseling for improving health behaviors such as cigarette smoking.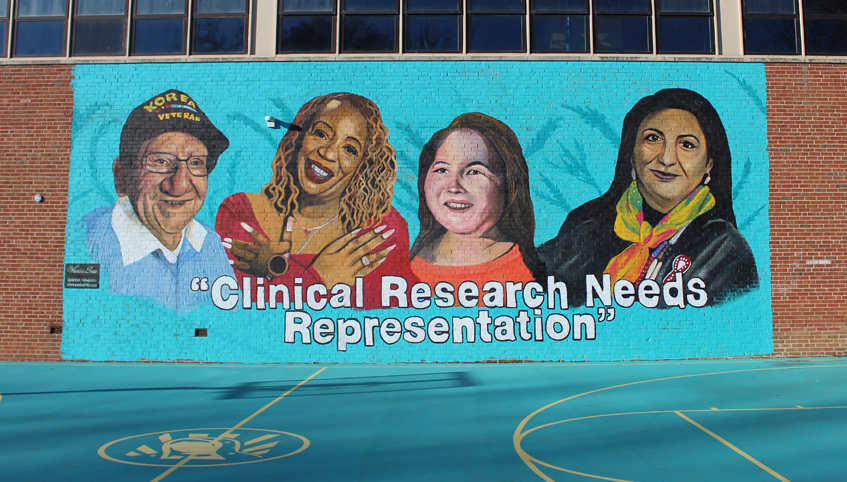 Community Outreach and Engagement Leaders

Ronald Chen, MD, MPH, Associate Director, Health Equity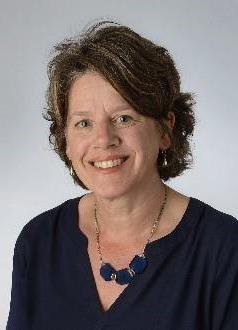 Hope Krebill, MSW, BSN, RN, Assistant Director, Outreach

Gary Dolittle, MD, Medical Director, Masonic Cancer Alliance

Allen Griener, MD, MPH, Medical Director, Kansas Patients and Providers Engaged in Prevention

Christie Befort, PhD, Associate Director, Cancer Prevention & Control
Danny Welch, PhD, Associate Director, Education

Cheryl Jernigan, Patient Research Advocate, PIVOT
Our efforts are supported by the cancer center's Community Advisory Board, which includes members across our communities.
Community-based research programs
Related links