Skip Navigation
Our NCI Designation
The University of Kansas Cancer Center has been recognized as a National Cancer Institute (NCI)-designated cancer center since 2012. It is the only such center in the region and 1 of only 71 in the United States. In order to become designated and maintain designation, which is renewable every 5 years, centers must go through a rigorous, highly competitive application process to demonstrate their contributions to reducing cancer burden.
I am so very proud of how far we have come. We have devoted ourselves to building a world-class cancer center and are well on our way to accomplishing that goal. –Roy Jensen, MD

Director, The University of Kansas Cancer Center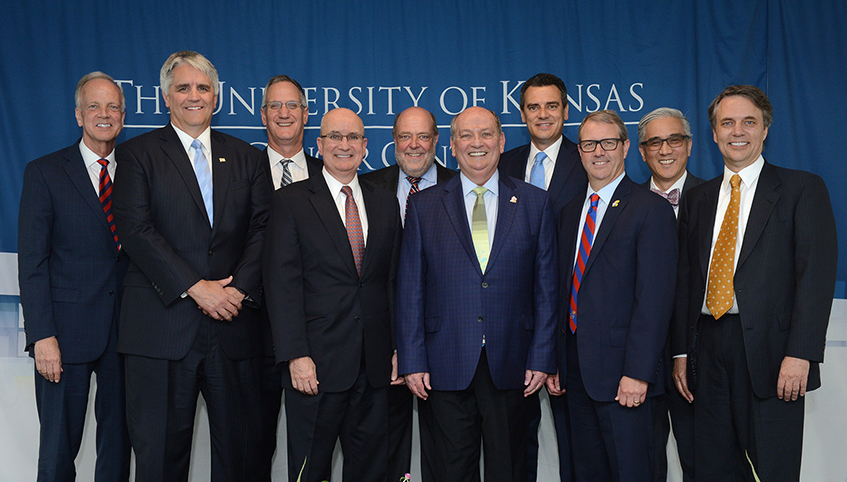 Our consortium partners
As part of The University of Kansas Cancer Center's 2017 renewal, Children's Mercy was approved to become a formal consortium partner, joining existing consortium partner, Stowers Institute for Medical Research.
Our cancer efforts are made stronger by these powerhouse partners. With Stowers' strong emphasis in basic research, combined with Children's Mercy's focus on pediatric patients, we are able to deepen our research efforts and help more patients.
Read our 2017 application, which highlights the cancer center's vision, goals and notable accomplishments, as well as our Site Report.
In September 2021, KU Cancer Center submitted its most recent Cancer Center Support Grant (CCSG) application, which can be viewed below.

NCI Designation
Our cancer center is 1 of only 71 NCI-designated cancer centers nationwide.

Clinical Trials
We are a pioneer in new clinical trial research that leads to innovative treatments.

Still the Best
Our hospital continues to rank as the best in Kansas City and in Kansas according to U.S. News & World Report.
Related links