Skip Navigation
Transurethral resection of a bladder tumor is the first-line surgical treatment to diagnose, stage and treat visible bladder tumors. It is performed by visualizing the bladder through the urethra and removing tissue by electrocautery or sharp dissection.

With intravesical therapy, you'll receive an infusion of chemotherapy into the bladder through a pliable catheter that is inserted through the urethra. The chemotherapy remains in the bladder for up to 2 hours as it interacts with the cells lining the inside of the bladder. The procedure is performed after TURBT, with a goal of killing any remaining cancer cells.

Bacillus Calmette-Guerin (also known as BCG treatment) is a form of

immunotherapy

we can use to treat some forms of bladder cancer. Immunotherapy works by encouraging the immune system to attack and destroy cancer cells. Following surgery to remove the cancer, this treatment can help prevent the cancer from returning. We may also use BCG treatment as a type of intravesical immunotherapy to treat some early forms of bladder cancer.

Your treatment team may suggest chemotherapy for bladder cancer, either prior to surgery to shrink a tumor or following surgery to kill any cancer cells that may remain. Chemotherapy can also benefit those who have radiation therapy for bladder cancer.


When bladder cancer is invasive, or non-muscle invasive bladder cancer failed to respond to treatment, your surgeon may need to remove the bladder. A radical cystectomy removes the entire bladder and nearby lymph nodes. In men, the prostate and seminal vesicles are also removed. In women, the ovaries, fallopian tubes, uterus, cervix and a small part of the vagina are also removed. Typically, treatment includes chemotherapy before or after a cystectomy.

Radiation

can be part of bladder cancer treatment. It may be the primary form of treatment for people who can't have surgery or chemotherapy. Radiation is integral when treating advanced cancers that have spread beyond the bladder, and it is often given along with chemotherapy to help the radiation work better. Radiation is recommended for people who are not candidates for surgery or who have locally advanced disease.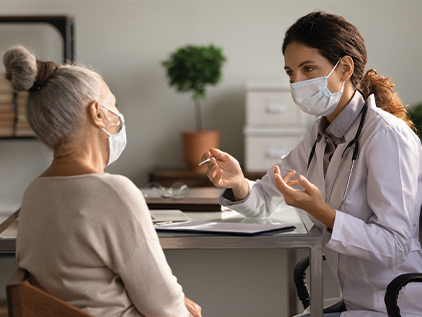 Begin your cancer journey with a second opinion
We know the value of getting a second opinion on a cancer diagnosis. Let us help you navigate your cancer journey. Connect with one of our nurse navigators at 913-588-1227 or 844-323-1227 to schedule your cancer second opinion.
Learn more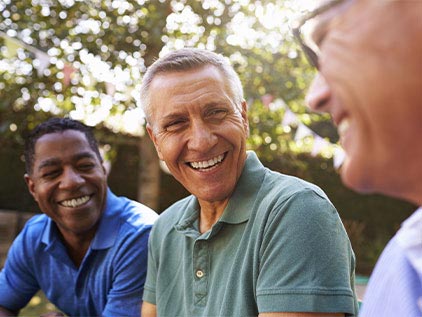 More options, more hope
Many new therapies are available through clinical trials. Find out how you may benefit from a clinical trial, and what it can do for others.
Why join
Related links