Skip Navigation
Bladder cancer is a complex disease that occurs when cells in the bladder grow out of control. Our board-certified, fellowship-trained specialists provide the most advanced technologies and techniques available in the Kansas City region.

Your multidisciplinary bladder cancer care team will include urologic surgical oncologists, medical oncologists, radiation oncologists, pathologists and dedicated nursing teams. Together, they will coordinate your care to ensure you receive the combination of bladder cancer treatments best suited to you and your particular type of disease.
Bladder cancer care overview
Bladder cancer is the 5th most commonly diagnosed cancer in the U.S. Although men are more likely to be diagnosed with bladder cancer, women are also at risk. Bladder cancer is not an inherited disease, but occurs with exposure to carcinogens. The leading cause of bladder cancer is smoking.
Bladder cancer usually begins in the lining of the bladder, but cancerous cells may spread into the muscular wall of the bladder. Invasive bladder cancer may spread to nearby or distant lymph nodes, organs in the pelvis or other organs in the body, such as the liver, lungs or bone.
Bladder cancer treatment varies according to the severity of the disease and aggressiveness of the cells. Bladder cancer can be nonmuscle invasive (NMIBC) or muscle invasive (MIBC), and bladder cancer tumors can be either nonaggressive or aggressive.
With bladder cancer, the stage reflects the location of the tumor on or within the bladder's inner lining:
NMIBC includes:
TIS

:

Carcinoma in situ, noninvasive flat high-grade
Ta: Papillary tumor without invading bladder wall (low or high grade)
T1: Tumor invades connective tissue under the surface lining (high grade)
MIBC includes the following high-grade stages:
T2: Tumor invades muscle layer
T3: Tumor penetrates bladder wall and invades the surrounding fat layer
T4: Tumor invades other organs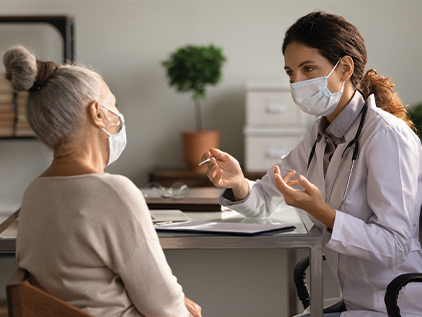 Begin your cancer journey with a second opinion
We know the value of getting a second opinion on a cancer diagnosis. Let us help you navigate your cancer journey. Connect with one of our nurse navigators at 913-588-1227 or 844-323-1227 to schedule your cancer second opinion.
Learn more
Why choose us for bladder cancer care
Our bladder cancer experts are part of a multidisciplinary care team dedicated to providing you with the best care possible. The team includes:
Urologic surgical oncologists
Medical oncologists
Radiation oncologists
Cytopathologists
Radiologists
Anesthesiologists
Nurse navigators
Dedicated nursing team specializing in bladder cancer
U.S. News & World Report ranks our cancer care on its Best Hospitals lists. The University of Kansas Cancer Center is 1 of fewer than 60 National Cancer Institute-designated comprehensive cancer centers nationwide. Studies show that NCI-designated cancer centers achieve patient outcomes that are 25% better than those of other centers.
We work closely with you to develop a comprehensive care plan to treat your cancer and tailor it to other health issues you may have, such as a heart condition, diabetes or even pregnancy. Patients benefit from our seamlessly integrated team of specialists representing various fields and that we are a high-volume center for bladder cancer treatment. The expertise of our pathologists is evidenced in the fact that 29% of patients have a change in diagnosis that impacts treatment when they seek a second opinion from our experts.
Our bladder cancer specialists meet weekly at a tumor conference, where they discuss your care and compare it to national guidelines. We discuss your treatment as a team to stay current on your care and treatment.
We provide leading-edge care at one of our many cancer center locations so your treatment can be planned close to your home whenever possible. We also actively research and develop new and effective treatments for bladder cancer through clinical trials.
We encourage you to take part in clinical research trials. Many of these studies are initiated by our own bladder cancer investigators, who design and implement the research as we work to provide the most advanced bladder cancer care. This includes offering novel drug therapies not yet available anywhere else. Through these trials, we evaluate potential new ways of preventing, diagnosing and treating bladder cancer.
Learn more about bladder cancer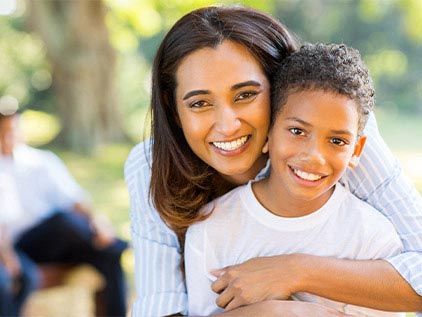 Saving lives and making a difference
We are committed to saving lives. And while our cancer center has earned many achievements, the health of our patients is our greatest accomplishment.
Read their stories