Skip Navigation
Lymphoma is the name for a group of blood cancers that develop in the lymphatic system. The lymphatic system is part of the body's immune system that fights infections, and includes the lymph nodes, spleen, bone marrow and thymus gland. Lymphoma can develop in any of these areas as well as affect other organs throughout your body.
At The University of Kansas Cancer Center, we understand that each person is unique, so we tailor your lymphoma treatment to your personal needs. This means doctors, nurses and other staff work closely together to achieve the best outcome. Your treatment team meets weekly to discuss your care and compare it to national guidelines.
We offer some of the region's most advanced cancer treatments, including bone marrow transplants and access to state-of-the-art techniques and technologies through clinical trials. We are constantly finding new approaches to improve patient outcomes as well as improve your overall quality of life while reducing the side effects from your lymphoma treatment.
Begin your cancer journey with a second opinion
We know the value of getting a second opinion on a cancer diagnosis. Let us help you navigate your cancer journey. Connect with one of our nurse navigators at 913-588-1227 or 844-323-1227 to schedule your cancer second opinion.
Learn more
Proton therapy in Kansas City
Receive lifesaving proton therapy treatment at the region's only proton center.
Learn more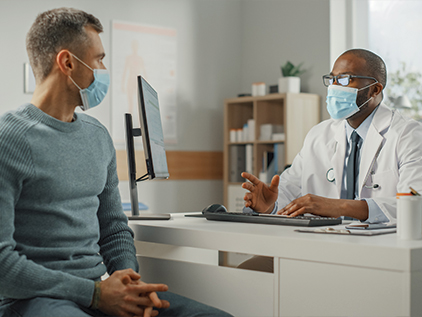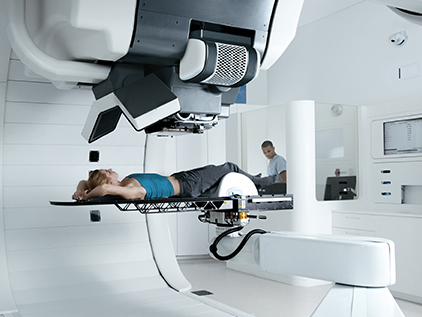 Lymphoma care overview
Lymphoma can start almost anywhere in the body. It may start in the lymph nodes or an organ such as the spleen. Lymphoma can spread to any part of the body, including organs and bone marrow. Treatment for lymphoma can cure some people and may allow others to live for years. How well treatment works depends mostly on early screening and diagnosis as well as the type of lymphoma.
We diagnose and treat each type of lymphoma differently. The 2 primary types of lymphoma are:
Hodgkin lymphoma (also known as Hodgkin's disease)
All other lymphomas (also called non-Hodgkin lymphomas or NHL)
Hodgkin lymphoma, named for the doctor who first described the disease, is one of the most curable forms of cancer. The earliest stages of Hodgkin lymphoma offer the best prognosis, although even later stages of the disease can also be highly treatable.
Non-Hodgkin lymphoma is a group of cancers. There are many types of non-Hodgkin lymphoma, but they fall into 2 categories:
Aggressive (also called high-grade) lymphomas grow and spread quickly.
Non-aggressive (also called indolent or low-grade) lymphomas grow slowly and cause few or no symptoms.

NCI Designation
Our cancer center is 1 of 54 NCI-designated comprehensive cancer centers nationwide.

Clinical Trials
We are a pioneer in new clinical trial research that leads to innovative treatments.

Still the Best
Our hospital continues to rank as the best in Kansas City and in Kansas according to U.S. News & World Report.
Learn more about lymphoma
College student pays it forward
After being diagnosed with lymphoma, Nicole Cummings beats her disease and helps her mother fight her own.
Nicole's story