Skip Navigation
A patient's cancer journey can be physically and emotionally draining. There are many contributions you can make to offer kindness, comfort and support. We appreciate our volunteers beyond measure. Thank you for considering getting involved at The University of Kansas Cancer Center.
Volunteer opportunities
Volunteer your time. We need volunteers to fill a variety of roles. From greeting patients upon arrival to offering drinks to directing visitors to appointment locations and so much more, your time is invaluable. We ask a minimum commitment of a 4-hour shift each week for 6 months. We will work with you to determine the best fit for your skills and schedule. Please call 913-588-6560 or download a volunteer application and email it to volunteerapplications@kumc.edu.


Volunteer your talents. Are you crafty? Good with a needle and thread or crochet hooks and yarn? Your handmade donations warm our patients' bodies and hearts. Hats, shawls, scarves, lap blankets and pillows are welcome. They keep patients cozy and comfortable during treatment. Items must be made from new materials.


Volunteer your generosity. We are always grateful for extra items that make patients' visits easier and more convenient. Consider donating new:

Soft slippers or socks
Hand sanitizer and small packages of wipes and tissues
Reusable shopping bags, handy for transporting items during a day of appointments
Bottled water and individually packaged healthy snacks
Puzzle books – like crosswords, word searches or Sudoku – and playing cards
Items to occupy children, such as crayons, coloring books, stickers or small toys
Books and magazines (these may be gently used, with magazines not more than 6 months old)
If you have a large delivery, please call 913-945-5713 to plan a delivery time. Smaller deliveries are always welcome at the front desk at:
Richard and Annette Bloch Cancer Care Pavilion
2650 Shawnee Mission Pkwy.
Westwood, KS 66205
Additional resources

There are a number of local organizations dedicated to supporting patients and their loved ones through cancer care. You may wish to explore volunteer or donation opportunities with:
Cancer Action: Offering support, education and hope to people with cancer and their family and friends.
Hope Lodge: Providing free accommodations for patients and caregivers who require a stay away from home during treatment.
The American Cancer Society: Supporting research and education until the world is free of cancer.
We thank you from the bottom of our hearts for providing the support you can.
If financial giving is of interest, we invite you to learn more about how you can contribute.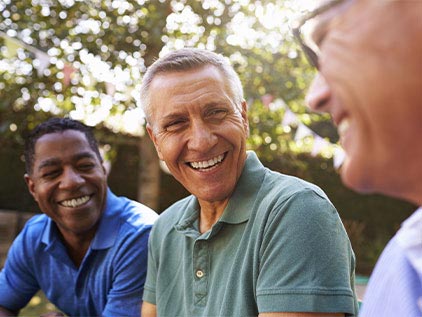 More options, more hope
Many new therapies are available through clinical trials. Find out how you may benefit from a clinical trial, and what it can do for others.
Why join
Help us do more.
By supporting The University of Kansas Cancer Center, you help us reach more people and save more lives. Give to research or patient care.
Related links