Skip Navigation
The University of Kansas Cancer Center is committed to bringing the best treatments and most advanced research to the people of our city, state and region. We can't do it without you. We can only win the fight against cancer through teamwork and collaboration. You can make a difference.
Donating to The University of Kansas Cancer Center
Your support strengthens our efforts in many ways. Thank you for considering a contribution to benefit:
Research and education
Your gifts can help fund faculty positions that support research and patient care. They can fund research programs that promote drug discovery and development. In Kansas, you can bring awareness to this cause by buying "Driven to Cure" license plates for your car.


Patient care
You may choose to make a gift to support the growth of our facilities, technologies, and care and support programs. You can help provide important ongoing education for our staff and advanced care and supplies for patients in need.


Clinical trials
Patients can support cancer research by taking part in clinical trials. Your participation may benefit your own health while advancing science for future patients. Trials test new drugs and therapies to advance care and improve outcomes.
Your gift, your choice
When you give to support patient care, you may want to choose how your gift is used.
You may want to support our nurse navigation program, which provides patients with advocates to obtain records, schedule appointments and plan care. You may want to help fund advancements in cellular therapeutics, an exciting approach that uses a patient's own immune system to fight cancer. Or you may choose to help the staff at Missys' Boutique provide uninsured patients with products like wigs and breast forms that build confidence and lift spirits.
You have choices when you give. Learn more about your options to support patient care and make your donation.
Fundraising events
We offer a number of events to help ensure world-class cancer-fighting resources are always available to our patients. Join us at events including:
Treads & Threads
Our annual black-tie gala to benefit cancer care draws crowds of thousands. The festive experience features a gourmet feast by some of the area's most talented chefs and caterers, a headlining musical performance, spectacular fireworks and a dance floor you won't be able to resist.


The Tour de BBQ
It's Kansas City's tastiest fundraiser on 2 wheels! This unique biking event helps raise funds for cancer research while participants enjoy some of Kansas City's finest signature barbecue. Proceeds from the annual event benefit The University of Kansas Cancer Center.


BraCouture KC
This one-of-a-kind fundraiser celebrates the bra as a symbol of empowerment and triumph over breast cancer. We auction off 70+ works-of-art bras crafted by local artists, celebrities, volunteers and, of course, survivors. Proceeds benefit Missys' Boutique® Patients in Need Fund.
Support cancer programs
There are many cancer center programs that can put your gifts to powerful use. We work to prevent, treat and cure more cancers and help those affected by the disease. Programs include:
Kansas Masonic Cancer Research Institute
Breast cancer survivorship
Masonic Cancer Alliance
Outpatient and inpatient cancer care
We are grateful for your support.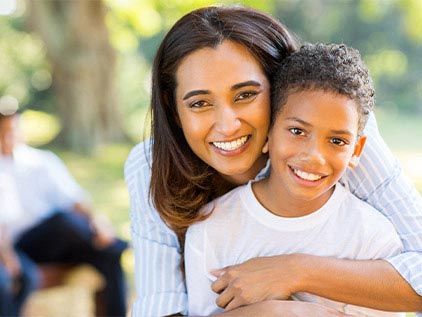 Saving lives and making a difference
We are committed to saving lives. And while our cancer center has earned many achievements, the health of our patients is our greatest accomplishment.
Read their stories
Help us do more.
By supporting The University of Kansas Cancer Center, you help us reach more people and save more lives. Give to research or patient care.
Related links