May 28, 2019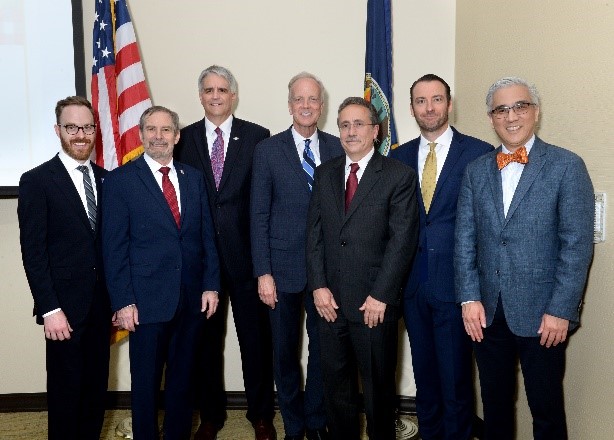 On May 17, 2019, National Cancer Institute Acting Director Douglas Lowy, MD, and U.S. Senator Jerry Moran visited The University of Kansas Cancer Center to learn about its latest cancer research, treatment and prevention efforts.
The all-day event started with a visit to Children's Mercy, which is recognized by the NCI as a formal consortium partner of KU Cancer Center. More than 150 Kansas City-area healthcare providers, civic and business leaders, and researchers attended the morning symposium. Dr. Lowy and Sen. Moran also toured the new Children's Research Institute at Children's Mercy, currently under construction and scheduled to open in 2020.
The remainder of the visit took place at the KU Clinical Research Center, which houses KU Cancer Center's phase I clinical trials unit.
Throughout the day, several KU Cancer Center leaders presented, including Director Roy Jensen, MD. Major themes that emerged from the visit included cancer control in rural communities and collaborative research efforts between institutions, as well as with the public sector, to advance drug discovery and development.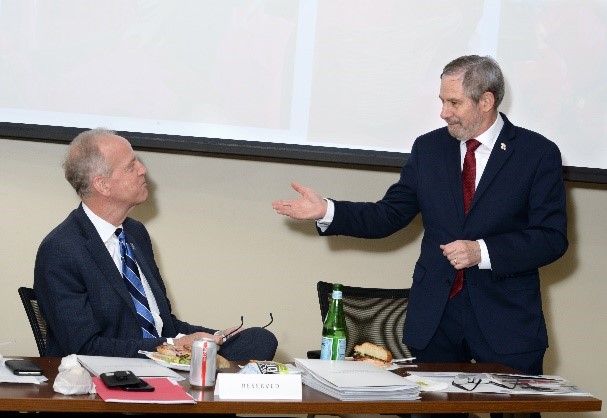 "As the only NCI-designated center for hundreds of miles, in partnership with our fellow cancer-fighting partners, we are committed to reducing the burden of cancer in our region's underserved areas," Dr. Jensen commented.
Collaborative partners include the Stowers Institute for Medical Research, Children's Mercy and KU Cancer Center's outreach network arm, the Masonic Cancer Alliance (MCA).
Dr. Lowy noted cancer research has become a "team effort," adding he was excited to witness these partnerships firsthand. Sen. Moran, a strong advocate for increased funding from the National Institutes of Health (NIH), reiterated his commitment to advancing cancer research.
"I will continue leveraging my role as a member of the Senate Appropriations Subcommittee with funding jurisdiction over the NCI and the National Institutes of Health to promote scientific research and make certain that our scientists and researchers have the tools they need to continue propelling our country's health outcomes forward," Moran said.