Skip Navigation
Genetic Counseling and Testing
Genetic Testing Patient Resources
Use the resources below to learn about the human genome, genetic testing and cancer basics.
National Human Genome Research Institute
You'll find a wealth of information that includes genetic testing fact sheets, a talking glossary and research.
National Cancer Institute
Get information on topics such as what genetic testing is, how it's done, who needs it and who has access to your information.
NCI Dictionary of Cancer Terms
You can look up nearly 8,000 different cancer terms in this online dictionary.
Genetics Home Reference
After testing, we help you use this site to find information on your particular gene.
Bright Pink
Learn the basics of breast and ovarian cancer from the only national nonprofit organization focused on young women.
Cancer Overview
Learn basic information about cancer from The University of Kansas Cancer Center.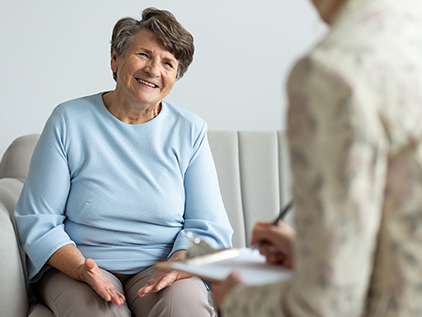 Treating cancer with more than medicine
Our approach to cancer care includes support services for the mind, body and spirit. Research shows this approach provides better outcomes.
Whole person care
Related links