Skip Navigation
Amyloidosis occurs when the body produces unusually high amounts of a protein called amyloid. The excess proteins are deposited into organs and tissues in the body, reducing their normal functions. Ongoing amyloid buildup can cause organ damage and other health problems.
Amyloidosis can take several different forms. It is diagnosed in only about 200,000 people in the United States each year, which can make it challenging to identify. Yet, as each disease variation requires specialized care, an accurate diagnosis is crucial to achieving a positive outcome.
The University of Kansas Cancer Center and The University of Kansas Health System in Kansas City offer leading expertise in the diagnosis and treatment of amyloidosis. We provide the region's first and only multidisciplinary amyloid program. The disorder cannot be cured, but providers with the right team and experience can help you live a full life while managing your amyloidosis symptoms.
What is amyloidosis?
A rare disease, amyloidosis happens when your bone marrow produces an abnormal protein called amyloid. Amyloid causes problems as it builds up in the organs and soft tissues. Amyloidosis can affect the heart, liver, kidneys, spleen, digestive tract and even the nervous system.
There are different types of amyloid, so amyloidosis can affect different organs in different people. The symptoms will vary depending on the organ or soft tissue affected. Amyloidosis is not curable, but you can manage your amyloidosis symptoms with treatment, which may be medical or surgical.
Types of amyloidosis
The most common types of amyloidosis are:
AL amyloidosis: The most common type, AL amyloidosis is caused by a bone marrow disorder. It is often treated with chemotherapy or stem cell transplant.
AA amyloidosis: This type occurs as a reaction to another illness, such as an infection or inflammatory disease. Treatment targets the underlying condition.
Hereditary amyloidosis: This is caused by an inherited gene mutation and involves an amyloid protein produced in the liver. Liver transplantation may be a treatment option.
Wild-type ATTR amyloidosis: This type is related to aging and most frequently causes heart damage that may lead to heart failure and a need for transplant. Wild-type ATTR amyloidosis is frequently misdiagnosed or unrecognized, as it affects older adults who often experience other heart conditions.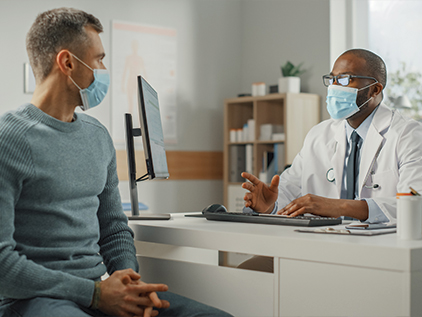 Begin your cancer journey with a second opinion
We know the value of getting a second opinion on a cancer diagnosis. Let us help you navigate your cancer journey. Connect with one of our nurse navigators at 913-588-1227 or 844-323-1227 to schedule your cancer second opinion.
Learn more
Amyloidosis Symptoms and Risks
Different types of amyloidosis affect different parts of the body. Each disease type has its own set of symptoms. Many of those symptoms are common ones often associated with a number of diseases or conditions. For these reasons, amyloidosis can be difficult to recognize, with many people experiencing a complicated and frustrating journey as they seek explanations for their symptoms.
Amyloid proteins in blood vessels can cause bleeding, including bleeding in the brain that becomes a stroke. When amyloid proteins build up in nerves, people may have trouble standing, feel tingling in the arms and hands, or develop carpal tunnel syndrome. Amyloid accumulation in the heart leads to heart failure, arrhythmia or slow heart rates. This may require a pacemaker or heart transplant. In the gut, amyloid can cause diarrhea or malnutrition. Amyloid damage in the liver can cause liver failure.
Each disease type, affecting different body parts, causes distinct symptoms. Many are common symptoms often associated with other conditions.
Amyloidosis symptoms may include:
Shortness of breath
Fatigue
Tingling or pain in the hands and feet
Carpal tunnel syndrome in the hands
Weakness in the arms and legs
Swelling in the hands, arms, legs or feet
Fluid retention
Joint pain
Loss of appetite
Diarrhea or constipation
Kidney damage
Dizziness
Nausea or vomiting
Abdominal pain
These conditions can make it hard to diagnose amyloidosis and require special care. An accurate and timely diagnosis is crucial to determine effective treatment.
Amyloidosis Screening and Diagnosis
Diagnosis can be a lengthy process. Symptoms vary and affect people differently. That's why it's important to see a doctor who has deep experience with amyloidosis.
Because the types of amyloidosis affect the body in different ways, your symptoms will determine what tests you receive. Our multidisciplinary team provides the latest testing and diagnostics, such as:
Autonomic testing, including functions like heart rate, body temperature, breathing rate and digestion
Biopsy (of the skin, nerves, muscle, heart, liver or abdominal fat pad), the examination of a sample of tissue under a microscope
Blood testing
Cardiac MRI
Echocardiography, an ultrasound of the heart's function
Electrodiagnostic testing, to test the function of muscles and nerves
Endoscopy, a lighted scope to examine the digestive tract
Genetic testing
History and physical
Scintigraphy, a sophisticated imaging technique to identify amyloid proteins and distinguish each type
An accurate diagnosis is key for early treatment. Our specialists have the education and experience to recognize this rare disease. As part of the region's premier academic medical center, we are thought leaders in amyloidosis education, treatment, research and community outreach.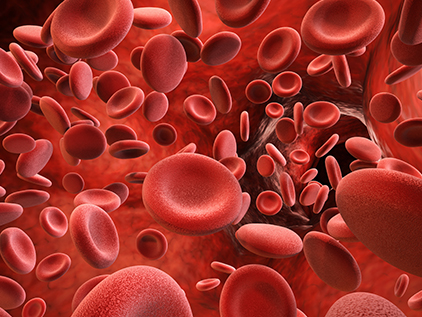 Blood and marrow transplant care
Our cancer center is home to the region's largest BMT program and the first in the region accredited by the Foundation for Accreditation of Cellular Therapy.
Our program
Amyloidosis Treatment
Amyloidosis does not always become cancerous, but its primary treatment, stem cell transplant, is a treatment often used to resolve blood cancers and disorders. There are similarities in care.
Our blood and marrow transplantation program is among the nation's largest and most successful. It has grown dramatically in the last decade, from performing about 40 transplants per year to performing more than 300 for a total to date of more than 3,700.
Why choose us for amyloidosis care
Specialists at The University of Kansas Cancer Center have years of experience treating people with amyloidosis. Your care team will review your case and work together to create a treatment plan tailored to your individual needs.
We offer some of the Kansas City region's most advanced treatments and are constantly finding new approaches to managing complex conditions like amyloidosis. We use state-of-the-art techniques and technologies to improve your quality of life while reducing side effects. Our team also coordinates with healthcare providers in your local community to help you receive care near your home whenever possible.
Because we are an academic center, we are part of many national clinical trials for advanced treatments. Your care can benefit from our knowledge about the latest amyloidosis treatment options. You also may be able to take part in a clinical trial during your treatment.
Your amyloidosis care team
A complex condition, amyloidosis demands the collaborative care of specialists across conditions. Our amyloidosis program is one of the nation's top programs for treatment of this disease. We offer an interdisciplinary team of experts with unparalleled experience with amyloidosis treatment:
At The University of Kansas Cancer Center and The University of Kansas Health System, we bring together experts from multiple disciplines to address the impact of amyloidosis on multiple systems of the body. Your extended care team may include:
Blood and marrow transplantation specialist
Cardio-oncologist
Cardiothoracic surgeon
Gastroenterologist
Hematologist-oncologist
Hepatologist
Nephrologist
Neurologist
Transplant surgeon
Our physicians' collaborative working style benefits those who need expertise from multiple specialties to create comprehensive treatment plans. These specialists regularly take part in case reviews to together discuss each person's needs to determine the most effective amyloidosis treatment strategy.
Amyloidosis resources and support
These resources can help you learn more about amyloidosis symptoms, treatment and support: