Skip Navigation
Blood and bone marrow disorders are diagnosed when the level of certain blood cells is too low or too high, or the blood cells are abnormal. Blood cells that cannot carry out their normal functions can affect your entire quality of life. The University of Kansas Cancer Center provides hematologic and cellular therapeutic treatments – including blood and marrow transplants, immunotherapy and chemotherapy – for the full spectrum of cancerous and noncancerous blood disorders.
What are blood disorders?
Blood disorders are problems with your white blood cells, red blood cells or platelets.
Red blood cells carry oxygen to the rest of your body.
White blood cells help you fight off infections.
Platelets help your blood clot.
All blood cells are created in the bone marrow, the soft tissue at a bone's center. Bone marrow can also be affected by a blood disorder.
Blood and bone marrow disorders can be noncancerous or malignant (cancerous). Even noncancerous blood and marrow disorders can significantly affect your health. The most common blood cancers are leukemia, lymphoma and multiple myeloma, while examples of dangerous noncancerous blood disorders are sickle cell disease and aplastic anemia.
Types of blood disorders
Some of the blood and marrow disorders we treat at The University of Kansas Cancer Center include:
Other serious blood disorders, such as aplastic anemia, can affect the bone marrow, but are not cancerous. Some blood cancers are related or linked to other blood disorders, such as multiple myeloma and amyloidosis.
There are also cancers that are not specifically blood cancers, but do affect the bone marrow. One example of this is Ewing sarcoma, a bone cancer that can spread to the bone marrow.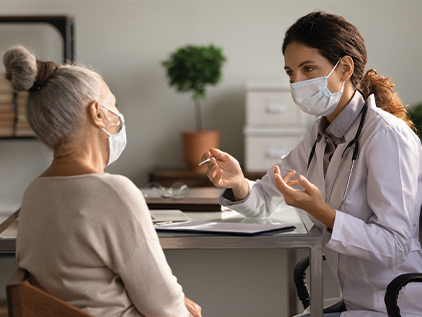 Begin your cancer journey with a second opinion
We know the value of getting a second opinion on a cancer diagnosis. Let us help you navigate your cancer journey. Connect with one of our nurse navigators at 913-588-1227 or 844-323-1227 to schedule your cancer second opinion.
Learn more
Blood Disorders Symptoms and Risks
The symptoms of your blood disorder will vary depending on your diagnosis and the type of blood cell that's affected:
A decrease in white blood cells can cause frequent infections or fever.
A decrease in red blood cells can lead to anemia symptoms like tiredness, weakness and feeling short of breath.
You may notice abnormal bleeding or bruising if you have a decrease in platelets or blood clotting factors.
Blood and marrow disorders can result from a range of risk factors, including genetic (inherited) traits as well as biological and environmental risk factors.
Blood Disorders Screening and Diagnosis
Screening for blood disorders often starts with a complete blood count (CBC). This blood test can give your doctor more detailed information about:
The total number of red or white blood cells
Whether the blood cell size is outside the normal range
The ratio of red blood cells to white
The number of platelets, which affects your blood's ability to clot properly
Your doctor may also request a bone marrow test to help find the cause of any irregular blood test results.
Real patients. Real successes.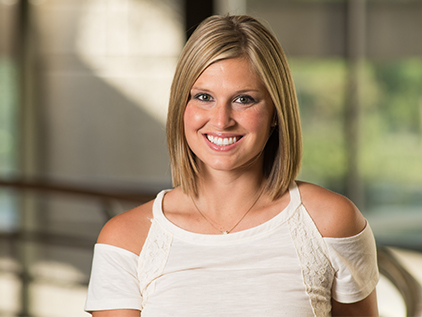 Blood Disorder Treatment
There are many possible treatment options for noncancerous blood disorders, such as transfusions and other blood-component therapies. Cancerous blood and marrow disorders may require chemotherapy, radiation and/or immunotherapy.
Blood and marrow transplant can be a lifesaving therapy for people with cancerous blood disorders. The University of Kansas Cancer Center is home to the region's largest BMT and acute leukemia and cellular therapy program.
The University of Kansas Cancer Center is also one of world's first CAR T-cell therapy providers. This breakthrough cancer treatment uses your own immune system to fight cancer by specially altering certain cells to attack the disease.
Why choose us for blood disorders care
Complex care for aggressive blood cancers and disorders requires advanced expertise. Here, you will find experienced, board-certified physicians who specialize in these diseases and know how to help you achieve the best possible outcome. As an academic medical center and a National Cancer Institute-designated comprehensive cancer center, we offer the latest techniques and treatments to fight cancer and reduce side effects, including groundbreaking clinical trials. Our blood and bone marrow transplant and cellular therapeutics team has performed thousands of stem cell transplants.
We welcome the opportunity to collaborate with community health providers. Together, we can keep as much of patients' blood cancer and disorder care close to home as possible, yet ensure that specialty experience and resources are readily available. It is our goal to deliver both quality and convenience.