Skip Navigation
Ovarian cancer is the growth of malignant or cancerous cells in the ovaries, which are part of a woman's reproductive system. The ovaries are small, almond-shaped organs on each side of a woman's uterus. They store eggs and produce the hormones estrogen and progesterone.
At The University of Kansas Cancer Center, our gynecologic cancer specialists provide the most advanced methods for the screening and diagnosis of ovarian cancer as well as leading-edge treatments. Our multidisciplinary team of specialists works in tandem to provide comprehensive, compassionate and personalized care for women with ovarian cancer.
Our gynecologic cancer specialists are leaders in the field, and include highly specialized surgical, radiologic and gynecologic oncologists. Together, they will work to ensure your successful treatment for ovarian cancer by designing the best integrated plan of care that suits you and your precise needs.
Begin your cancer journey with a second opinion
We know the value of getting a second opinion on a cancer diagnosis. Let us help you navigate your cancer journey. Connect with one of our nurse navigators at 913-588-1227 or 844-323-1227 to schedule your cancer second opinion.
Learn more
Proton therapy in Kansas City
Receive lifesaving proton therapy treatment at the region's only proton center.
Learn more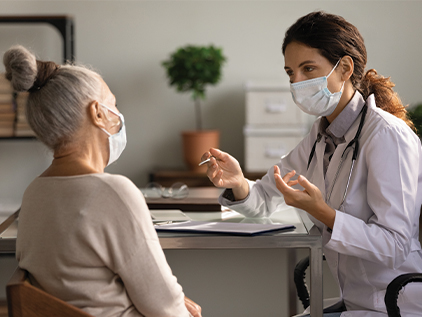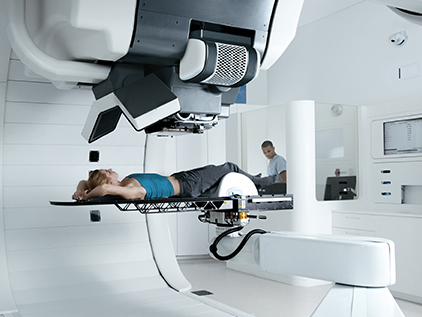 Ovarian cancer care overview
Compared to other cancers, ovarian cancer is relatively rare. Ovarian cancer accounts for only 2.5% of cancers among women, yet causes more deaths than any other cancer of the female reproductive system.
All women with ovaries are at risk for developing ovarian cancer. While the 5-year survival rate has improved steadily over the past 2 decades, ovarian cancer ranks 5th in cancer deaths among women. The disease is hard to detect in the early stages, when it is most treatable, because ovarian cancer symptoms can be easily missed or mistaken for other health conditions.
An estimated 22,000 women in the United States are diagnosed with ovarian cancer annually.
Approximately 14,000 women die from ovarian cancer each year in the United States.
Older women are more likely to get the disease than younger women, but any woman with intact ovaries can get ovarian cancer.
The greatest number of ovarian cancers occur in women age 60 or older.
Surgery is almost always the first step to for treatment of ovarian cancer. This is especially important in early-stage ovarian cancer. These procedures require the expertise of experienced gynecologic oncology surgeons, which you will find at The University of Kansas Cancer Center.
We encourage our patients to take part in clinical research trials. Many of these studies are initiated by our own gynecologic cancer investigators, who design and implement the research as we work to provide the most advanced gynecologic cancer care. Through these trials, we evaluate potential new ways of preventing, diagnosing and treating ovarian and other gynecologic cancers.

NCI Designation
Our cancer center is 1 of 54 NCI-designated comprehensive cancer centers nationwide.

Clinical Trials
We are a pioneer in new clinical trial research that leads to innovative treatments.

Still the Best
Our hospital continues to rank as the best in Kansas City and in Kansas according to U.S. News & World Report.
Learn more about ovarian cancer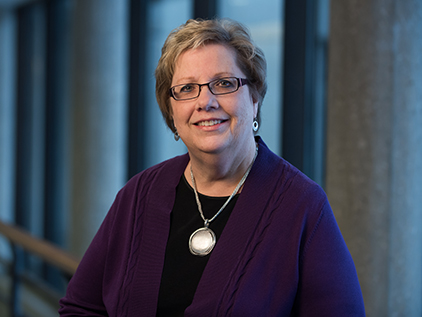 Overcoming the odds
Ovarian cancer survivor Debbie Michalski inspires patients and providers 16 years after receiving her stage 4 diagnosis.


Debbie's story