Skip Navigation
Your Brain Cancer Care Team
At The University of Kansas Cancer Center, we recognize that the care of people with brain and spine cancers can be complicated. Getting the best outcomes requires a team approach. Our entire brain tumor team meets on a regular basis to review the treatment history, MRI studies, pathology results and the current clinical situation of people experiencing changes, either on MRI scan or with symptom changes. These discussions generate multiple options and opinions and serve to create a comprehensive set of treatment recommendations.
Neuro-oncologist
The neuro-oncologist is the principal coordinating physician for cancer care throughout your journey. Much like the quarterback on a football team, the neuro-oncologist coordinates with the rest of the care team to work together effectively.
Neuro-oncologists at The University of Kansas Cancer Center work closely with others from neuroradiology, neurosurgery, neuropathology and radiation oncology to identify all possible treatment options. These can include clinical trials at any point in the journey. In addition to surgery and radiation therapies, the neuro-oncologist can offer therapies like vaccines and immunotherapies, targeted drug therapies, cytotoxic chemotherapies and novel treatments including therapeutic transmissible fields (TTF).
Your neuro-oncologist will typically set regular clinic visits and follow-up MRI scans to monitor your progress during and after treatment. This physician will discuss the progress of your care plan, especially if there are changes, with the rest of the treatment team, often at regular tumor board meetings. How you feel and any symptoms or side effects you may have are always a primary concern, with MRI findings considered as secondary information.
The goal of your neuro-oncologist is to gain the best quality of life for you and your family, even during treatment. This is the focus of our efforts and guides our decisions concerning your care throughout your journey.
Neuroradiologist
Interpreting a CT or MRI scan can be challenging because disease processes can look similar. For example, an aggressive primary brain tumor like glioblastoma can resemble a metastatic tumor that originated somewhere else in the body. These lesions can also look like a brain abscess (infection) or even multiple sclerosis. It is important to quickly and correctly diagnose brain tumors because each type of tumor or lesion requires a different evaluation and treatment. Effective treatment should begin promptly.
Radiologists are trained in reading and interpreting many different kinds of imaging studies, including X-rays, CT scans, MRIs and other imaging tests, from all parts of the body. Neuroradiologists have completed additional specialized training specifically focused on interpreting imaging studies of the brain and spinal cord.
Board-certified neuroradiologists at The University of Kansas Cancer Center are available around the clock to review CT and MRI scans and discuss results with your care team.
Neurosurgeon
If CT or MRI scans indicate concern for a tumor, a neurosurgeon who is experienced in brain tumor surgery will join your care team. This is important for the accurate diagnosis and removal of as much of the tumor as possible while leaving healthy tissue intact. Available evidence and general consensus among neurosurgeons and neuro-oncologists indicate that the more completely a tumor is surgically removed, the greater the survival rate and the more manageable your symptoms. This is true for both malignant and nonmalignant tumors.
The University of Kansas Health System has 1 of the top neurosurgery programs in the nation – ranked among U.S. News & World Report's top programs in the country.
Neuropathologist
A pathologist is a physician who is trained in analyzing tissue samples from all parts of the body, often using a microscope to identify fine details.
Becoming board-certified in neuropathology requires focused training in studying diseases and conditions found in the brain and spine and interpreting tissue samples from these locations. Because many different brain conditions can appear to be quite similar under the microscope, a neuropathologist plays an important role in helping the care team arrive at the correct diagnosis.
The University of Kansas Cancer Center has 1 of the few neuropathologists in the Kansas City region.
Radiation oncologist
A radiation oncologist has spent years studying the delivery of radiation therapy for the treatment of tumors, including cancers. While there are a number of different types of radiation, the goal is to damage the tumor cells while sparing surrounding healthy tissue as much as possible.
Delivery of radiation has improved greatly over the years to allow treatment delivery to very precise locations. Many primary and metastatic brain and spine tumors can be effectively treated with radiation to either stop growth or reduce the chance of recurrence. Your radiation oncologist will discuss specific treatment details with you, as well as strategies to minimize side effects.
The University of Kansas Cancer Center is the only hospital in the region offering advanced Novalis Tx™ image-guided radiosurgery, a noninvasive treatment for all types of brain tumors.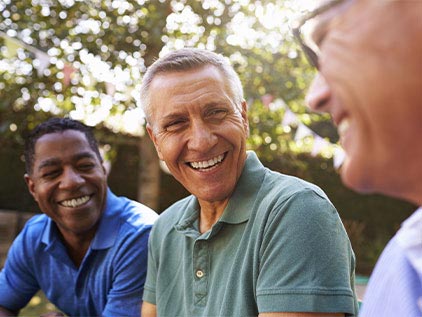 More options, more hope
Many new therapies are available through clinical trials. Find out how you may benefit from a clinical trial, and what it can do for others.
Why join
Related links