Skip Navigation
Cervical cancer is one of the most common gynecologic cancers, typically occurring in women between age 20 and 50. The cervix is the lower part of the female reproductive system that connects the uterus to the vagina. Cervical cancer develops when cells in the cervix begin to grow out of control. This type of cancer often develops slowly, starting out as a precancerous condition called dysplasia. When detected early, cervical cancer can often be cured.
At The University of Kansas Cancer Center, our gynecologic cancer specialists provide a full range of services to screen for, prevent, diagnose and treat cervical cancer. Our multidisciplinary team of specialists works in tandem to provide comprehensive, compassionate and personalized care for women with cervical cancer.
Cervical cancer care overview
Cervical cancer was once a leading cause of cancer death for American women. But over the last 40 years, the cervical cancer death rate has gone down by more than 50%. This is largely due to increased use of the Pap test, a screening that can detect changes in the cervix before cancer develops. The Pap test can also find cervical cancer early, while still in its most treatable stages.
Human papillomavirus, a sexually transmitted infection, plays a role in most types of cervical cancer. The effects of HPV can contribute to the process that causes some cervical cells to become precancerous or cancerous. However, HPV is very common and most women with HPV do not develop cervical cancer.
In many women, early-stage cervical cancer has no symptoms. A Pap test (also called a Pap smear) can identify abnormal and precancerous cells in the cervix. During a Pap smear, your doctor removes cells from the cervix and checks them under a microscope for abnormalities.
Gynecologic specialists recommend that women have a Pap test every 2-3 years, depending on your age and other risk factors. The American Cancer Society encourages women over 30 to also schedule an HPV test with their annual Pap smear. An HPV test may show abnormal cervical cells sooner and more accurately than a Pap smear on its own. Early detection of cervical cancer can mean earlier treatment, removing the cancerous cells before the cancer spreads and becomes more serious.
Begin your cancer journey with a second opinion
We know the value of getting a second opinion on a cancer diagnosis. Let us help you navigate your cancer journey. Connect with one of our nurse navigators at 913-588-1227 or 844-323-1227 to schedule your cancer second opinion.
Learn more
Proton therapy in Kansas City
Receive lifesaving proton therapy treatment at the region's only proton center.
Learn more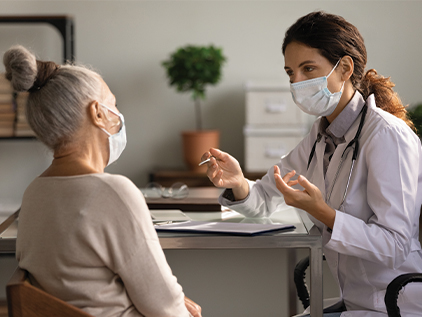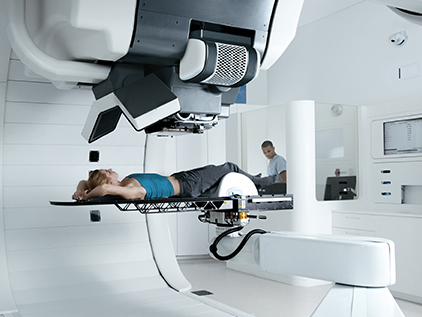 Why choose us for cervical cancer care
Our gynecologic cancer specialists are leaders in the field. We have a multidisciplinary care team that includes highly specialized radiologists, pathologists, radiologic oncologists and gynecologic oncologists. These experts work collaboratively to ensure your successful treatment for cervical cancer. Together, they will design an integrated plan of care that best suits you and your particular needs.
We encourage you to ask your doctor about taking part in clinical research trials. Many of these studies are initiated by our own gynecologic cancer investigators, who design and implement the research as we work to provide the most advanced gynecologic cancer care. Through these trials, we evaluate potential new ways of preventing, diagnosing and treating cervical and other gynecologic cancer.
Surgery often is an integral part of cervical cancer treatment. These delicate operations require the expertise of experienced and fellowship-trained gynecologic oncologists, which you will find at The University of Kansas Cancer Center. Procedures may include:
Minimally invasive procedures, including robotic and laparoscopic hysterectomy
Radical hysterectomy
Laparoscopic retroperitoneal lymph node dissection to determine the extent of cancer and help plan treatment
Fertility-sparing techniques that may preserve childbearing for some women
Working as a team, we provide you with the latest advances in prevention, diagnosis, treatment and resources:
Surgical robotics
Clinical trials
Vaccine and prevention
Learn more about cervical cancer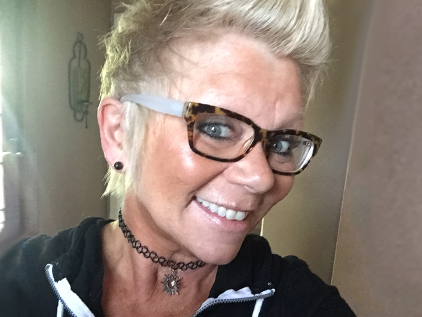 Finding the bright side
Kristina Traughber knows her stage 4 cervical cancer is not curable, but she stays positive and tackles her disease with aggressive treatment.
Kristina's story