Skip Navigation
Colorectal cancer, also called colon cancer or rectal cancer, is one of the most treatable cancers when found early. Colon cancer is also the most common type of gastrointestinal cancer. The University of Kansas Cancer Center offers several different options for colon cancer screening as well as the most advanced colorectal cancer treatment options.
Colon cancer usually starts out as small polyps (clumps of cells) on the inside of the large intestine. Most polyps are benign (noncancerous) but some can become malignant (cancerous) over time. Because polyps are often small and don't cause any additional colon cancer symptoms, doctors recommend regular screening tests to identify intestinal cancer cells early.
Colon cancer care overview
For decades, colorectal cancer was most often diagnosed in people age 50 and over. More recently, the incidence of colorectal cancer has declined in people 50 and over while dramatically increasing in younger people.
Because of this shift, the American Cancer Society revised its colorectal cancer screening guidelines for people at average risk. According to the updated ACS guidelines, individuals at average risk of colorectal cancer should have regular screening for colon cancer beginning at age 45.
Begin your cancer journey with a second opinion
We know the value of getting a second opinion on a cancer diagnosis. Let us help you navigate your cancer journey. Connect with one of our nurse navigators at 913-588-1227 or 844-323-1227 to schedule your cancer second opinion.
Learn more
Proton therapy in Kansas City
Receive lifesaving proton therapy treatment at the region's only proton center.
Learn more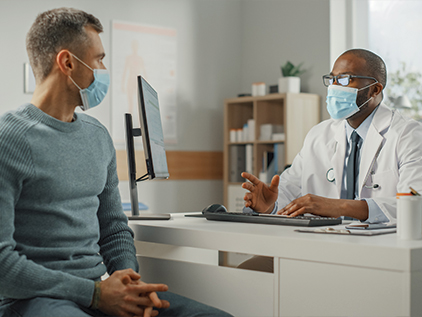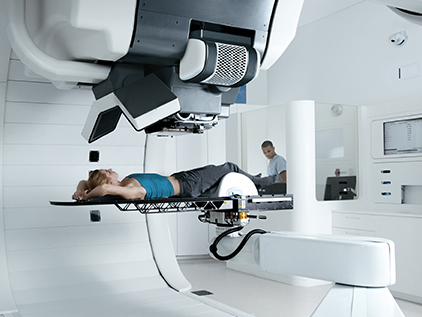 Why choose us for colon cancer care
Our colorectal cancer specialists are dedicated to ensuring you receive the highest quality and most personalized treatment options available. This includes precision medical oncology, the latest surgical options and radiation therapy.
Where you receive cancer treatment matters. Our multidisciplinary team of gastroenterologists, colorectal surgical oncologists and GI medical oncologists are specialists who have years of experience treating people in the Kansas City metro region with colorectal cancer.
Each person is unique, so we tailor your colorectal cancer care to your personal needs. This means doctors, nurses and other team members work closely together to develop a treatment plan that best suits your needs. We discuss your treatment as a team to stay up-to-date on your care and progress.
We provide nationally recognized, leading-edge treatments through clinical trials. Clinical trials lead to new ways to prevent, detect or treat disease and are at the heart of all medical advances.
Nearly all cancer treatments used today were studied and made available to patients through clinical trials. In the last several years alone, our researchers have advanced multiple new cancer drugs into clinical trials. At The University of Kansas Cancer Center, these advances are happening now. We are changing the world one trial and one life at a time.
Learn more about colon cancer