October 07, 2019
There's good news for women who are receiving radiation treatment for early-stage breast cancer. The University of Kansas Cancer Center offers short-course radiation therapy, also called stereotactic body radiation therapy or SBRT, for these breast cancer patients, cutting the number of treatments by half, reducing side effects and protecting the lungs and heart from unnecessary exposure to radiation. This has recently become the standard of care for all of our patients with early-stage breast cancer.
Even better news: The cancer center has expanded the treatment to more breast cancer patients through a clinical trial. The trial targets patients diagnosed with stages 1-3 breast cancer.
SBRT cuts treatment by half
Shortened radiation therapy cuts treatment time by half and is just as effective – if not more so – than standard therapy.
In addition, it reduces unpleasant side effects, including:
Lymphedema (swelling from fluid buildup in the arms)
Breast color and shape changes
Radiation "sunburn" which has been reduced by 75% in patients
Studies show shortened radiation therapy also results in less fatigue, allowing women to return to their lives and work sooner.
Advancing breast cancer treatment
The cancer center's team of radiation oncologists also uses a deep breath-holding technique that spares the heart and lungs from unnecessary radiation. Patients take a deep breath while the radiation is applied. This pushes the breasts outward and pulls the lungs and heart down in the body, out of the way of the radiation. After using this technique for 5 years, we have found it significantly reduces radiation exposure by 50% to the lungs, and it almost completely cuts exposure to the heart.
At The University of Kansas Cancer Center, we specialize in breast cancer. We monitor the evolution of breast disease and the impact of various treatment options. We implement new treatments swiftly, giving us an expertise unmatched by any other cancer center in the region.
Ultimately, short-course radiation therapy for early-stage breast cancer delivers a significant advantage for patients. Expanding short-course radiation treatment to later-stage breast cancers will provide new hope.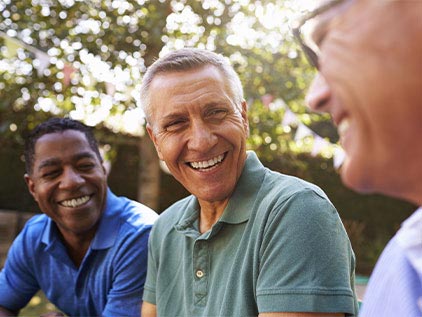 More options, more hope
Many new therapies are available through clinical trials. Find out how you may benefit from a clinical trial, and what it can do for others.
Why join