Skip Navigation
A breast cancer diagnosis is life-changing, not just for you but for your immediate family as well. That's why it's important that you take the time to schedule screenings (mammograms), recognize breast cancer symptoms, question and understand your options, and seek a second opinion if you so choose.
At The University of Kansas Cancer Center, our breast cancer team treats women and men with breast cancer. Our breast cancer specialists work as a team to provide comprehensive, compassionate and personalized care for people with breast cancer.
Breast cancer care overview
Breast cancer is the second most common cancer in women. About 1 in 8 women receive a breast cancer diagnosis in their lifetimes. Doctors diagnose women most often with breast cancer, but men can also develop breast cancer.
Early diagnosis and treatment are critical to surviving breast cancer. More than 90% of people diagnosed with stage 1 breast cancer survive 10 years or more.
All women should take an active role in managing their breast health:
Monthly self-exam: Perform monthly self-exams at the same time every month.
Annual mammogram: Get yearly mammograms starting at age 40 or as suggested by your physician, based on family history or other risk factors for breast cancer.
Annual physical: Have a doctor perform an annual clinical breast exam.
Begin your cancer journey with a second opinion
We know the value of getting a second opinion on a cancer diagnosis. Let us help you navigate your cancer journey. Connect with one of our nurse navigators at 913-588-1227 or 844-323-1227 to schedule your cancer second opinion.
Learn more
Proton therapy in Kansas City
Receive lifesaving proton therapy treatment at the region's only proton center.
Learn more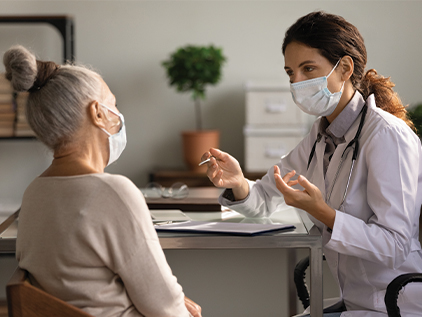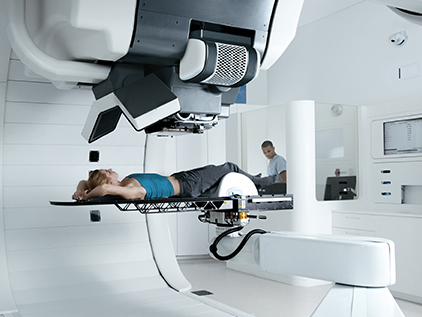 Why choose us for breast cancer care
Our breast cancer specialists in Kansas City are dedicated to ensuring you receive the highest quality breast cancer care and most personalized treatment options available. This includes the latest breast medical oncology, breast surgical options, breast reconstruction, breast radiation therapy and leading-edge clinical trials not available elsewhere. Where you receive cancer treatment matters, and breast cancer care is all we do.
We provide services for all forms of breast cancer, including triple-negative, metastatic breast cancer, breast cancer during pregnancy and offer breast cancer genetic testing and prevention. We also offer expertise for breast cancer in men. Our breast cancer specialists are renowned leaders in the field. We work closely as a team to provide you with the latest advances in prevention, diagnosis, treatment, clinical trials and survivorship services.
Multidisciplinary breast cancer care
Your care team will include physicians who specialize in breast medical oncology, breast radiology, breast surgical oncology, breast reconstructive surgery, breast radiation oncology and breast pathology. These are experts whose clinical practice is dedicated to breast cancer. Together, they will design the best integrated plan of care for each individual.
Newly diagnosed breast cancer
For those with a new breast lump or newly diagnosed breast cancer, our specialty-trained breast cancer nurse navigators will help you start your journey in the right place. We have multiple breast cancer treatment locations throughout the Kansas City area to ensure you receive treatment close to home. Once you've completed treatment, we continue to follow you through survivorship care, paying special attention to issues like lymphedema, exercise and weight control.
Family history of breast cancer
If you have not been diagnosed with breast cancer but have a positive family history or a suspicious breast biopsy, we offer high-risk breast cancer care. Our breast cancer specialists perform a risk assessment, genetic testing if needed, and guidance on issues such as specialized screening, prevention interventions and hormone replacement for women with menopause symptoms.
Our physicians are active in clinical and basic research, and we are the only National Cancer Institute-designated comprehensive cancer center in the Kansas City metro region. We offer access to innovative clinical trials in prevention, treatment and survivorship as well as the most advanced standard of breast cancer care.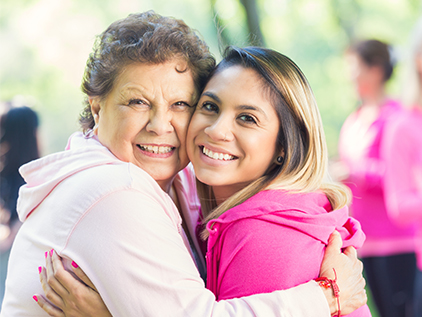 The Women's Cancer Center
The Women's Cancer Center focuses solely on breast and gynecologic cancers and improving the delivery of cancer care for women.


Learn more
Learn more about breast cancer