Skip Navigation
Soft Tissue Sarcoma Treatment
The University of Kansas Cancer Center provides comprehensive treatment and follow-up care for people with soft tissue sarcoma. Through our National Cancer Institute comprehensive designation, we offer a full array of clinical trials, providing hopeful treatment options not available elsewhere.
Surgery is the most common soft tissue sarcoma treatment. Your doctor will remove the tumor as well as a section of surrounding tissue to ensure that no cancer cells remain behind. Our dedicated sarcoma pathology team is present in the operating room to ensure precision.
At The University of Kansas Cancer Center, we offer the following treatments for soft tissue sarcoma:
Limb salvage and preservation
Microsurgery
Clinical trials
Additional treatments you might receive include:
Chemotherapy
Radiation therapy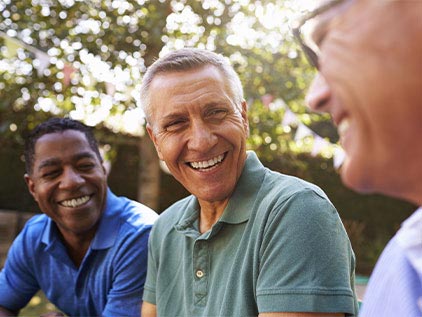 More options, more hope
Many new therapies are available through clinical trials. Find out how you may benefit from a clinical trial, and what it can do for others.
Why join
Soft tissue sarcoma treatment options
When a soft tissue tumor is limited to one specific area, doctors usually recommend surgery as the first treatment option. The goal of surgery is to remove not only the tumor itself, but also enough healthy tissue from the immediate surrounding area that no cancer cells remain. This is known as a clean margin.
For small, low-grade tumors, surgery can be effective on its own without the need for additional sarcoma treatments. For large, higher grade tumors, your doctor may recommend a combination of chemotherapy and radiation, including proton therapy.
Sometimes, your doctor may schedule chemotherapy or radiation before and/or after surgery. Radiation is used to kill the microscopic cancer that extends from the main tumor. Chemotherapy is used to treat any cancer cells that may have spread to other locations. Depending on your diagnosis and other factors, your doctor may recommend brachytherapy, a type of internal radiation therapy.
In rare cases, a very large tumor that affects the primary blood vessels and nerves in the arm or leg can require amputation of the limb. However, in some cases, the limb can be preserved with reconstructive microsurgery. Microsurgery is used to transfer muscle from one area of the body to another in order to cover soft tissue defects from surgical resection. Often, skin grafts are used over the area where muscle is transferred. At The University of Kansas Cancer Center, we specialize in microsurgery for limb preservation.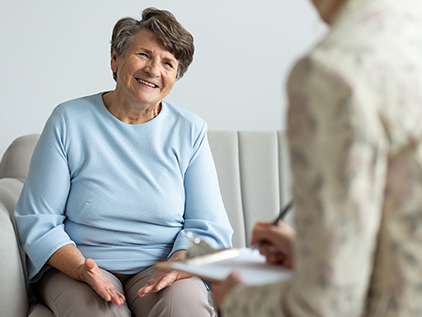 Treating cancer with more than medicine
Our approach to cancer care includes support services for the mind, body and spirit. Research shows this approach provides better outcomes.
Whole person care
Related links