Skip Navigation
Empowering Patients and Providers
Empowering Patients and Providers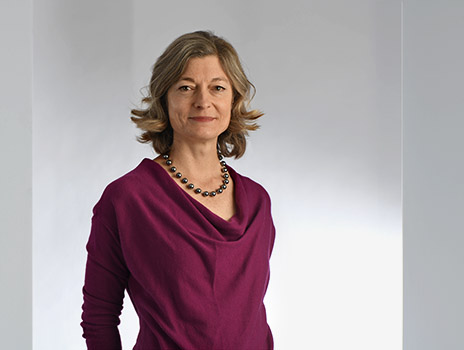 In the United States, excess body weight is associated with nearly 5 percent of all cancers in men and 11 percent of all cancers in women. In the next 15 years, it is expected that obesity, which increases an adult's risk for developing 13 types of cancers, will overtake tobacco as the leading cause of cancer. These sobering statistics, coupled with the projection that obesity will affect nearly half of American adults by 2030, stress the vital need to develop interventions that help people lose weight and keep it off.
But losing excess weight can be daunting, and physicians can be hesitant to broach the subject. In a 2017 survey, nearly two-thirds of physicians said they don't discuss weight loss with their patients out of fear of embarrassing them. According to Christie Befort, PhD, associate director for cancer prevention and control, few healthcare professionals receive comprehensive training in how to effectively help their patients who are obese. In 2020, she completed a five-year, Patient Centered Outcomes Research Institute (PCORI)-funded study addressing this very issue.
"It's a challenging situation, physicians and patients not knowing how to tackle this together," Dr. Befort said. "We were interested in bridging the research to practice gap and looking at different ways to implement obesity treatment into primary care settings."
The Medicare obesity counseling benefit follows the traditional model of 15-minute office visits. Dr. Befort and her team sought to compare this model against two group-centered approaches, one in person and the other via telephone. More than 1,400 patients across 36 clinics in the rural Midwest participated in the RE-POWER (Rural Engagement in Primary Care for Optimizing Weight Reduction) study. Obesity rates are higher in rural areas, and those living in rural communities are less likely to have access to weight loss programs than those living in cities.
Jennifer McKenney, MD, a community provider in Fredonia, Kansas, and a graduate of the University of Kansas School of Medicine, participated in the study.
"More and more patients are coming to me for weight loss advice. In our busy practice, we only have 15 minutes with each person and that doesn't give us enough time to coach someone on how to lose weight," Dr. McKenney said. "I wanted to bring this option to our rural community and improve patient care in a way we hadn't done before."
Across the three delivery of care models, participants lost weight, and 40 percent maintained a clinically significant weight loss after two years. The in-clinic group-based approach led to much higher weight loss compared to in-clinic individual visits on average, but benefits were seen with all approaches. What is more, Dr. Befort and her team discovered about one out of four individuals was interested in participating, indicating that providers should consider bringing up the topic with their patients. The team was also surprised to learn most participants preferred in-person counseling.
"In rural medicine, we often assume travel is a burden and patients prefer remote options. In the study we found people wanted the human connection," Dr. Befort said.
We were interested in bridging the research to practice gap and looking at different ways to implement obesity treatment into primary care settings. Dr. Christie Befort
The patient voice
Members of the RE-POWER Patient Advisory Board authored a reflection titled, "What I Wish My Doctor Really Knew: The Voices of Patients With Obesity," which was published in the Annals of Family Medicine in 2020. The paper was written in response to a 2017 report detailing the first-ever educational competencies for healthcare professionals in the prevention and treatment of obesity. More than 20 organizations took part in the development of these competencies. While a step in the right direction, the competencies lacked a key ingredient: the patient perspective.
"This resonated with our board because it reflected their own interactions with their doctors," Dr. Befort said. "The process of writing the paper was such a release for our patients. I cried the first time I read it."
Les Lacy, who has served on the board for six years, helped write the reflection.
"From our brainstorm came a common theme: A desperation to find something that works and the need to trust somebody," he said.
As written in the paper, tackling obesity requires a "full-court press," where everyone — the patient, their provider and the broader medical community — is an active partner.
"I've learned from my research and my patient partners that losing excess weight is a long game. It's a hard game and the chances of you winning it alone are not good," Dr. Befort said. "Find a person who is going to help you, talk to your provider, join a group. Don't go at it alone."
Related links