Skip Navigation
Blood and Marrow Transplant
BMT Resources
Whether you're a blood and marrow transplant recipient, a family member or a friend, we can help you with information about this lifesaving procedure. This includes clinical trials, organizations and support groups, educational websites and patient publications.
Clinical trials
Through research, we continually improve and advance treatment for cancer, including blood cancers and disorders. We can help you explore current and upcoming clinical trials that you may be eligible for, and that may be beneficial to your care.
Brandmeyer Patient Resource Center
Visit our Brandmeyer Patient Resource Center to learn about cancer types and treatments, get free materials or talk to our coordinators. These experienced oncology nurses can explain information and help you find additional resources.
The resource center is located in the Richard and Annette Bloch Cancer Care Pavilion on Level 2. To contact the Brandmeyer Patient Resource Center, call 913-588-0131.
Andrew's unexpected journey
At age 25, everything seemed to be going according to plan for Andrew Claassen. Then came a diagnosis of fast-growing acute myeloid leukemia (AML).
Andrew's story
Turning Point
With an array of comprehensive programs, Turning Point educates and supports individuals, families and friends facing a wide variety of chronic physical illnesses. This includes cancer, chronic heart failure, Parkinson's disease, multiple sclerosis, ALS and diabetes.
Through classes, activities and education, Turning Point helps participants increase resilience so they can live life to the fullest, even while managing chronic disease.
Support groups
There are various support groups available for transplant patients along with their families and caregivers:
National organizations
There are many online resources you may find helpful for learning about BMT and cellular therapies:
The University of Kansas Cancer Center does not assume responsibility for any of the information posted on these sites.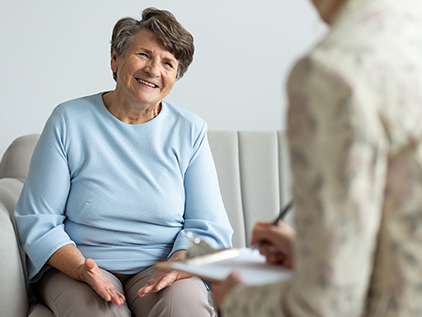 Treating cancer with more than medicine
Our approach to cancer care includes support services for the mind, body and spirit. Research shows this approach provides better outcomes.
Whole person care
Related links