Skip Navigation
Our visionary donors are partners in our quest to conquer all cancers. Here, champions of The University of Kansas Cancer Center explain their passion to
support cancer research
.
Casey and Sloane Simmons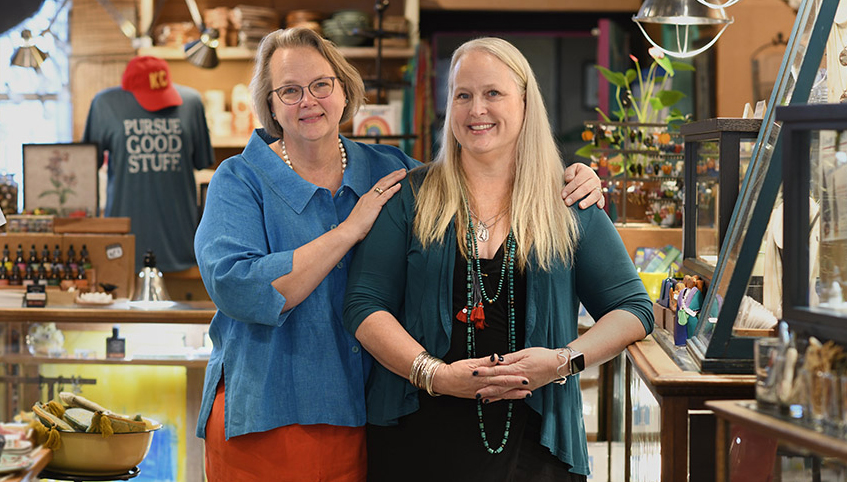 Sisters Casey and Sloane Simmons know that it takes a community to make real progress in fighting cancer. For 23 years, they have hosted a holiday open house event at their boutique in Brookside, MO, A Store Named STUFF, to benefit advance cancer research. Then in 2021, they started a research fund in honor of their parents, who both passed away from cancer. Now, 15% of all sales during the Wings of Hope holiday event go to support research at KU Cancer Center.
"Our family would crowd into the exam room when our parents were in cancer treatment," Sloane says. "We had so many questions for the doctors, and you could see their gears turning with each question. All of us were active participants in their care. That's the difference in being treated at an academic medical center."
"Every organization we support has its own 'special sauce.' At The University of Kansas Cancer Center, it's the culture," Casey says. "Dr. Jensen gets so excited when he talks about the latest cancer research. So do we."
Ike and Cinda Brady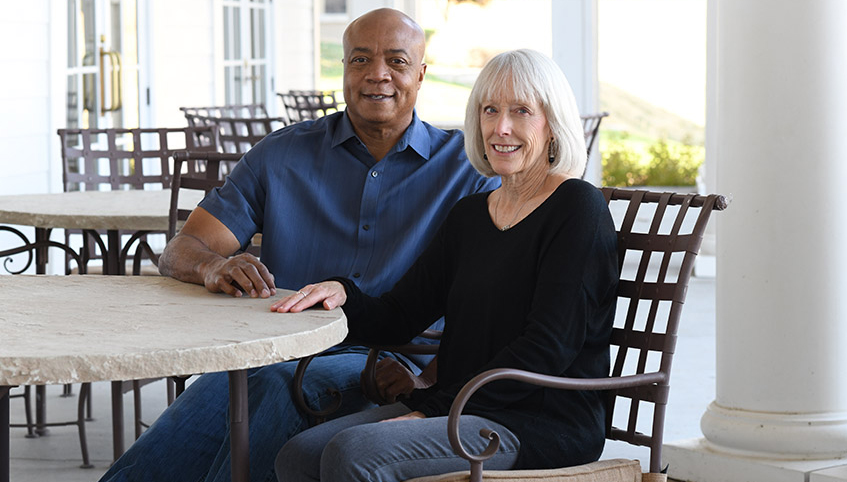 Ike and Cinda Brady are longtime fans of The University of Kansas Cancer Center, but it was a personal cancer experience that led to their generous giving to support breast and prostate cancer research. Ike, who has known cancer center Director Dr. Roy Jensen since high school, recently joined the Cancer Funding Partners council. The volunteer group helps raise awareness and funds for the priorities of the cancer center.
"I attended the event when the cancer center announced its new comprehensive designation. Roy (Jensen) was so emotional. We have seen how much work went into achieving the designation, and it was so exciting to see those efforts come to fruition," Cinda says.
"The goal of the cancer moonshot is to develop cutting-edge therapies that reduce cancer death rates. Who is going to do the research to make that happen? It's places like The University of Kansas Cancer Center," Ike says. "That's where donors can come in and help support. We want to do whatever we can to help."
Related links